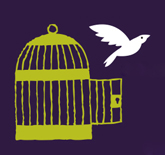 Based on a belief that everyone's possibilities expand with age, AARP DC invites members and other District residents to participate in Life Reimagined. The free program offers a series of exercises to help people figure out what makes them happy and how to incorporate more of those factors into their lives.

Guided by trained volunteers, the checkups include six practices—Reflect, Connect, Explore, Choose, Repack and Act—to guide participants through making a change.

"This is a refreshing way to start the new year," said Jacqueline Jordan, AARP associate state director for outreach. "Instead of revisiting last year's resolutions, you can have fun discovering your own personal 'what's next.' "

The events are scheduled Jan. 22 from 6 to 8 p.m. and Jan. 27 from 1 to 3 p.m. Call 877-926-8300 toll-free to register. For a self-guided checkup, go to lifereimagined.aarp.org.