Hi blog readers! It's Heather Heppner back with your weekly health care post. This week I'm focusing on some recent research that helps answer a very important question....Does Medicare Part D really work?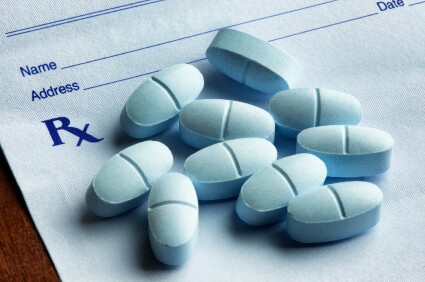 Many of you reading this post may remember the debate around the Medicare Prescription Drug Improvement and Modernization Act, passed in 2003. It was the biggest overhaul of the Medicare system in the program's history and established what we now know as Medicare Part D - the prescription drug benefit in the Medicare program. When the law was passed, it required a substantial investment from the federal government. Proponents of the legislation, including AARP, argued that providing a prescription drug benefit in Medicare would lead to decreased health care costs down the line as more seniors were able to afford necessary prescriptions. So the million dollar question is.....Did it work?
Well, researchers at Johns Hopkins Bloomberg School of Public Health and the University of Illinois at Chicago recently released a study that helps to answer that question. Their conclusion? Yes, Medicare Part D is helping to curb health care costs (and save taxpayer dollars) by reducing hospital admissions. But it's not a million dollar question, it's a billion dollar question.
The study estimated the total savings from the Medicare Part D program to be 1.5 billion per year. So how is this program saving taxpayer dollars? Researchers were able to associate the savings with reduced hospital admissions. In fact, the Part D benefit was associated with a 32% reduction in hospitalizations for COPD (chronic obstructive pulmonary disease), a 20% reduction in hospitalizations for dehydration, an 18% reduction in hospitalizations for congestive heart failure, and a 13% reduction in hospitalizations for coronary artery diseases. In total, the study found that Medicare Part D reduced hospitalizations by 8% and reduced the charges associated with those hospitalizations by 12%.
52 million Medicare beneficiaries have access to Part D plans - and coverage within the program is expanding as a result of the Affordable Care Act. As a result of the new health care law, the Medicare Part D " doughnut hole" will close by the year 2020. In 2014, individuals who fall into the coverage gap or "doughnut hole" will receive a 52.5% discount on brand name drugs and a 28% discount on generic drugs. Those discounts will gradually increase until the year 2020 when the coverage gap closes completely. Worried about the doughnut hole this year? Check out the AARP Doughnut Hole Calculator for tips on how you can delay or avoid this Part D coverage gap.
Until next week......be healthy!
~Heather