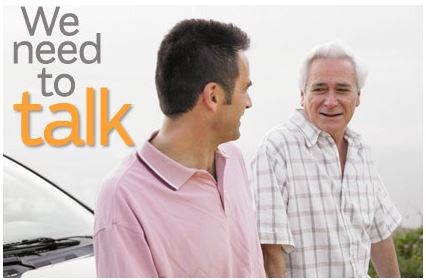 You may be seeing signs that their driving skills are not quite what they used to be. Maybe their reflexes have slowed or their vision is not as strong. You are increasingly concerned not just about their personal safety, but also the safety of passengers and other drivers.
Still, it's a tough subject for most families. For the driver, to hang up the keys is to lose their independence. For families and caregivers, it means ensuring alternatives are available so that their loved one remains happy, active and connected to their friends, family and community.
Now there's help. There is a FREE online seminar that will help you determine how to assess your loved ones' driving skills and provide tools to help you have this important conversation.

Sponsored by AARP Driver Safety and open to AARP members and their friends, the class offers practical tips and advice on three main topics:

The Meaning of Driving – Find out what driving means to older adults and the emotions they may face when having to give it up.
Observing Driving Skills – Learn to observe your loved one's driving skills objectively and talk about alternatives to driving.
Planning Conversations – Discover how to have "the talk" while encouraging independence. It's a difficult conversation to initiate, but with the right tools, you can really make a difference in the life of an older driver.
To learn more and take part in the online seminar, visit the AARP Driver Safety website today.