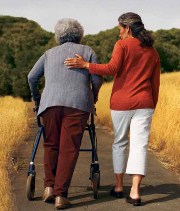 AARP Missouri is encouraging state lawmakers to ease the burden on Missourians caring for loved ones at home. The resolution would establish a task force to identify policies, programs and resources that could help family caregivers throughout the state.

The recommendations could improve Missouri's ranking—currently 35th—in a recent state scorecard on long-term services and supports. For details, go to longtermscorecard.org.

In addition, volunteers with the AARP Missouri speakers bureau are giving "Caring for the Caregiver" presentations to groups of 20 or more. Four weeks' advance notice is required to schedule a speaker. For details, go to formsmarts.com/form/xfw.