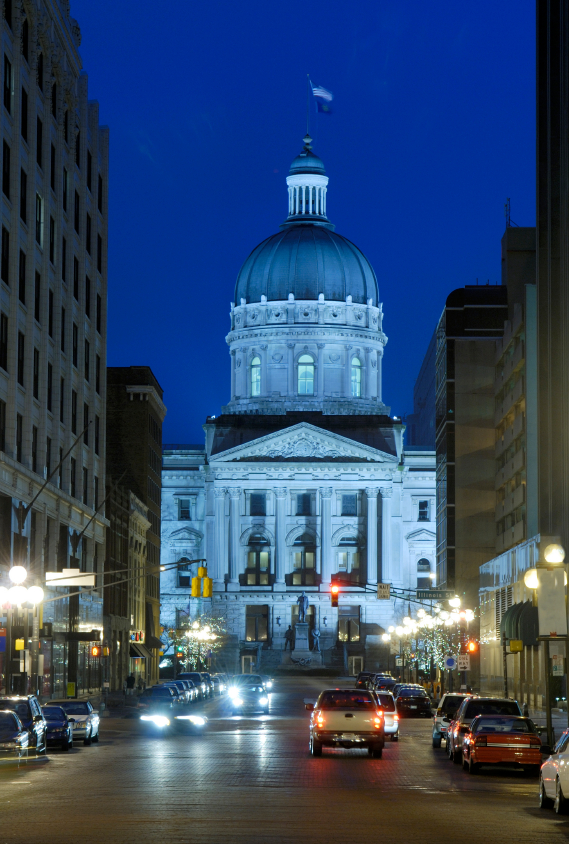 Local lawmakers will be returning to the Indiana Statehouse in early 2014. And, we will be ready! Drawn from all walks of life and every corner of the state, AARP Indiana's volunteer Legislative Team carries our message directly to the Statehouse throughout the legislative session. Team members are trained on the issues, the legislative process and AARP's priority legislation. They also build crucial personal relationships with lawmakers from their districts in order to advance the interests of older Hoosiers.

During the 2014 session, we will focus heavily on the issue areas below. Your help will make all the difference though. Please be on the look out for emails and calls from us asking for your support.

RETIREMENT SAVINGS OPTION FOR HOOSIER WORKERS, Senate Bill 66

More than 1.4 million Hoosier workers currently do not have access to an employer-sponsored retirement savings plan, such as a 401(k). This makes it challenging for many Hoosier workers to save responsibly for retirement and raises concern about the future pressures on state programs such as Medicaid.

AARP supports legislation that would create a voluntary savings vehicle for workers who aren't currently offered an employer-sponsored retirement plan. The program, which would pool and invest workers' retirement savings, would be overseen by the Treasurer's office. Employers would have the option of providing automatic payroll deductions or matching contributions.

AARP supports the proposal that was included in the final report of the Pension Management Oversight Committee.

TAX CREDIT FOR FAMILY CAREGIVERS, House Bill 1230

In 2011, 1.34 million Hoosiers provided unpaid care for a loved one, placing the economic value of their help at $9.4 billion – 4.1 times greater than the total Medicaid spending on long-term care services and supports in Indiana.

Our surveys consistently find that an overwhelming majority of Hoosiers want to age in their homes and communities as long as possible. The responsibility of providing that care often falls upon a family member, who likely incurs emotional, physical and financial stress.

AARP believes that Indiana should encourage this kind of family helping family. Not only is it best for Hoosiers, but it can help the state budget by keeping older Hoosiers out of institutional care. AARP supports a state income tax credit for family caregivers to leverage and sustain this critical part of Indiana's long-term care system.

COMPLETE STREETS AND MASS TRANSIT LEGISLATION, Senate Bill 147 & Senate Bill 176

The aging of our population has profound implications for Indiana communities. More than 90 percent of AARP members in Indiana say they want to age in their homes and communities, but many Indiana communities aren't designed for people who can't or don't drive.

AARP supports passage of Complete Streets legislation, which would ensure that planners and engineers using state funds consider the needs of users of all ages and abilities when planning and designing Indiana roadways. In addition, AARP supports allowing voters in Central Indiana to vote on funding for enhanced mass transit options.