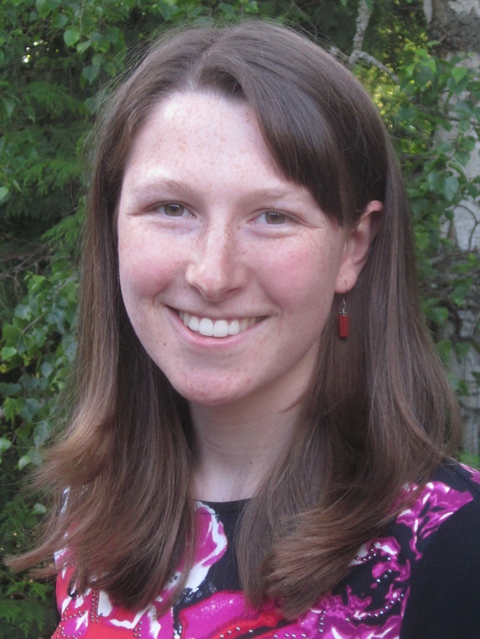 "Did you tell him my news?" I asked referring to my offer and acceptance to work as an AmeriCorps VISTA with AARP Foundation in New York City addressing older adult hunger and food insecurity. "Yes," my dad responded, "Sam protested that you were a country girl and farmer at heart and didn't belong in a big city."

Sam's comment made me chuckle, but the more I thought about it, the more I realized how much I needed to be here considering that there is an estimated 1.47 million or 17% of New York City residents living in food insecure homes," many of whom are seniors (about 25%). Older adults are particularly vulnerable to nutrition related health problems such as diabetes and depression, but are underserved by government food assistance programs. In fact, only half of all likely eligible New Yorker 60+ are currently enrolled in the Supplemental Nutrition Assistance Program (SNAP, formerly known as the Food Stamp Program).

During my time here as an AARP Foundation VISTA Volunteer I will serve as a SNAP Outreach Coordinator helping to break down the stigma associated with SNAP. This involves working closely with partner organizations to schedule SNAP application assistance events, and train and facilitate volunteers who add person-power and voice to our efforts.

As a VISTA, I live on a fixed stipend in exchange for a year of community service. Fortunately, while New York City is known for its high costs of living, there are plenty of free activities and ways to save. On the weekends, I explore different parts of the city and check out parks, free concerts and events, and visit museums [which are usually by donation]. I've also discovered Groupon, which has allowed me to take hip-hop dance classes every Friday evening for a mere $2 an hour! I'm also very conscious of which neighborhoods I shop in because I've discovered that some are more affordable on my budget than others. Even still, with all these options, I still find it hard to eat healthy on a regular basis, especially with the rush of New York City. It made me think, how do other New Yorkers who are living on fixed incomes or below the poverty line do it? I routinely meet seniors who are paying more on housing than they earn each month, and the money can go fast! One of the best answers, I can offer is SNAP. The average senior in New York State is eligible for $170 dollars a month in SNAP benefits. This can be the difference between eating one meal or three.

When I first moved to New York, I discovered a subsidized local vegetable share sponsored by the New York City Coalition Against Hunger. This has made a huge difference. For $14 a week, I can get two large bags of fresh, organic produce which lasts me through the week. I supplement my vegetables with whole grains and proteins from the store, and make an effort to prepare all my own meals. I find my work very rewarding, and appreciate all that I've learned and been able to accomplish in my short time here. I look forward to sharing more of my experiences with you.



About the author: Jenna Shankman is an AmeriCorps VISTA member with the National Anti-Hunger and Opportunity Corps, a project of New York City Coalition Against Hunger serving with the AARP Foundation at AARP New York. Jenna is originally from Washington State, where she attended Western Washington University. After spending time working on farms, advocating for more fresh food in schools [via the Farm-to-School movement], and studying food security abroad in Thailand and India, Jenna is thrilled to join AARP Foundation anti-hunger team. Over the next year, she will be addressing older adult hunger and increasing awareness about SNAP, and blogging about her experience.