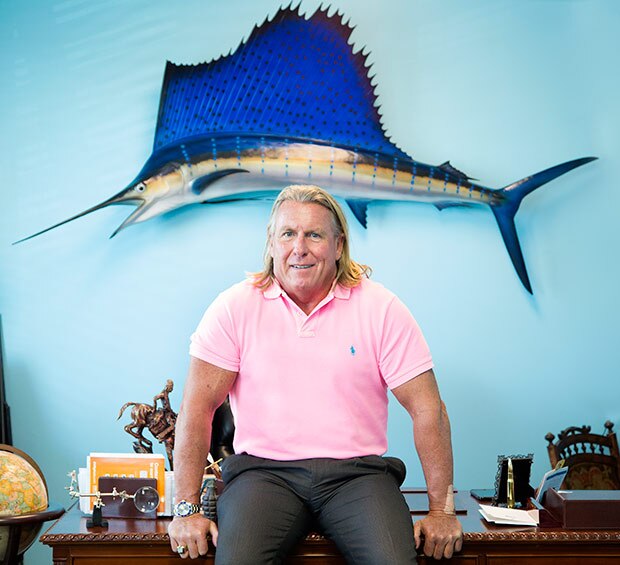 By Susannah Nesmith

When Joe Griffin, a Boca Raton small-business owner, filed his taxes two years ago, his accountant got a strange response from the Internal Revenue Service. Griffin had already filed a return, the IRS said.

But he hadn't. Griffin was the victim of identity theft. Florida has the highest per capita rate of identity theft complaints made to the Federal Trade Commission. Officials call the state ground zero for crimes such as stolen identity tax-refund fraud and Social Security identity theft.

"It took a long time to get sorted out," Griffin said. "I had to produce a passport, a Social Security card, a driver's license. I had to request my birth certificate. I'm 58 years old. I had to call my mom!"

Griffin also had to wait nearly nine months to receive his tax refund of several thousand dollars. He now has an IRS-issued personal identification number so officials can tell that his tax return is really his.

Anyone who has been the victim of identity theft can request an IRS PIN. The IRS has also started a pilot program in Florida, Georgia and Washington, D.C., allowing residents to request PINs, whether or not their identity has been stolen, because identity theft is such a pervasive problem in those places.

Wifredo Ferrer, U.S. attorney for the Southern District of Florida, set up a strike force in August 2012 to target identity thieves. So far, more than 430 defendants have been charged with stealing more than $142 million in tax refunds. The strike force has also branched out to investigate other types of identity theft.

Social Security accounts
"As we kept hitting these criminals hard, they were able to nimbly change their schemes," Ferrer said. "Now they go online and create a Social Security account in someone else's name, and then they send the payments to a bank account they control."

One person was recently charged with stealing the identities of some 1,300 retirees and diverting more than $300,000 in Social Security payments.

"The first thing you should do is go ahead and open that online account, because you're beating that criminal to the punch," Ferrer said. "Once you open that account yourself, it's very difficult for them to get into it."

The FTC has set up a relatively easy system for reporting identity theft and has guidelines for how to recover. If you think you've been a victim, you can start the process at identitytheft.gov or 877-438-4338 toll-free. Other tips:

File income tax returns as early as possible. If you've been the victim of identity theft, or filed your taxes in Florida, Georgia or the District of Columbia last year, you can apply for a PIN here: irs.gov/Individuals/Get-An-Identity-Protection-PIN.
Mail any bill payments or other financial documents at a post office or U.S. Postal Service mailbox. Thieves look for the little red flag up on residential mailboxes and steal the outgoing mail to obtain identity information.
Don't give any personal information to unknown parties who call on the phone.
"The IRS and Social Security will never call you and ask you for your personal information," Ferrer said. "Call the institution directly. And be very stingy with your information. Never hesitate to push back a little. Ask them if they really need your Social Security number." One place to push back is with health care providers.

Ferrer noted, "In most of our cases, we have found that a lot of information is being given to the criminal masterminds by insiders in big institutions, like medical facilities."

That's where Griffin suspects his identity was stolen.

"I went through a series of operations, and between the hospital and the doctors' offices, I think that's where it was stolen," he said. "Every time you go in, you give some new person your Social Security number and all your information."

Although Griffin now has a PIN to protect his tax returns, he's also had to fend off attempts to open credit cards in his name. As a result, he's locked down his credit.

"I now have to jump through hoops to open credit," he said. "It's been a nightmare."

To learn more about fraud, go to aarp.org/fraudwatchnetwork.

Susannah Nesmith is a writer living in Miami.