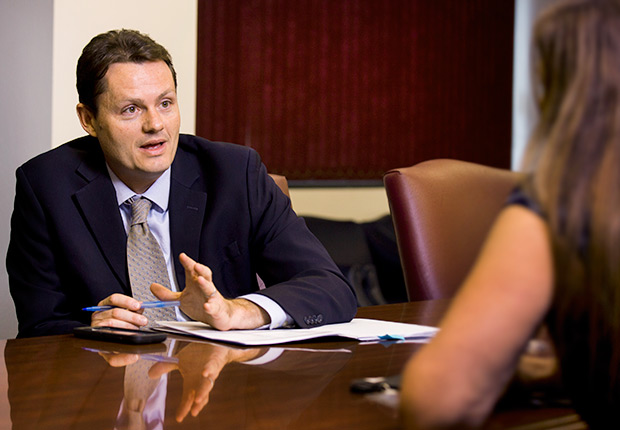 By John Van Gieson

When Jewell McGrath, 90, suffered a stroke, she appeared headed for a nursing home. But Medicaid gave her the option of selecting her daughter-in-law, Ruby Holton, to be her personal caregiver at home.

It's a win-win situation for both Jasper women: McGrath is living in comfortable, familiar surroundings, while Holton, 69, is receiving money from Sunshine Health, McGrath's managed care company, to care for her mother-in-law.

"It's working out pretty well," said Holton, who lives with McGrath. "She's getting along right now better than she has since she had her hip surgery several years ago."

Holton said she provides cooking, shopping, transportation to appointments, and other services, with a paid caregiver providing coverage two days a week.

Florida's Medicaid program has initiated a Participant Direction Option (PDO), which allows recipients to select relatives and others as their caregivers. The managed care companies that oversee patient care in Florida pay those caregivers for their services.

As Medicaid celebrates its 50th anniversary this month, the PDO has become a focus of Florida's goal of moving long-term care recipients out of nursing homes and into their own residences, so they can take advantage of community services, thus reducing the need for people to receive institutional care.

Justin Senior, deputy secretary for Medicaid at the state Agency for Health Care Administration, said Florida was one of the first states to create a PDO program.

"It's a big deal to us," Senior said. "We are starting small with it, but we hope to greatly expand it in the coming years."

The state hopes to move 2 percent of nursing home residents on Medicaid to alternative programs annually, increasing this figure to 3 percent a year in 2017.

Florida is projected to spend more than $23 billion this year in state and federal money on providing Medicaid services to almost 3.9 million people. For every $1 the state spends on Medicaid, the federal government contributes $1.48.

The vast majority of Floridians on Medicaid are pregnant women and children, with about 85,000 people receiving long-term care services, about half in nursing homes.

Expansion at impasse
As aging boomers require more health care services, the population of low-income Floridians eligible for Medicaid is growing rapidly. Nearly 1 in 5 state residents are covered by Medicaid.

But so far, Florida policymakers have rejected proposals to expand Medicaid to cover another 800,000 low-income residents under the 2010 Affordable Care Act, also known as Obamacare.

Jack McRay, Florida AARP advocacy manager, said about 160,000 Floridians ages 50 to 64 could receive acute and home health care services if Medicaid were expanded.

They would not be eligible for Medicaid long-term care services.

"The 50-to-64-year-old age group is largely not being served by Medi­caid," McRay said. "These hardworking Floridians are frozen out here unless they have minor children living at home with them or they are disabled."

Advocates say it's past time for Florida to join the 29 states and the District of Columbia that have expanded Medicaid coverage. The federal government would cover 100 percent of the cost of expansion through 2016, lowering its share to 90 percent by 2020.

"We are leaving $10 million a day in federal payments on the table," said Miriam Harmatz, a senior health law attorney at Florida Legal Services in Miami. "We, the Florida taxpayers paying federal income tax, are supporting health care coverage for low-income residents of other states and providing this incredible economic stimulus to the community in other states while our representatives are leaving the money on the table."

Opponents of Medicaid expansion contend that the federal government cannot be trusted to fund what they say is a failed program.

"We oppose expanding Medicaid because it is a broken system with poor health outcomes, high inflation, unseverable federal strings and no incentive for personal responsibility for those who are able to provide for themselves," said House Speaker Steve Crisafulli (R-Merritt Island).

John Van Gieson is a writer living in Tallahassee, Fla.