AARP Florida
AARP Florida is making a difference where you live.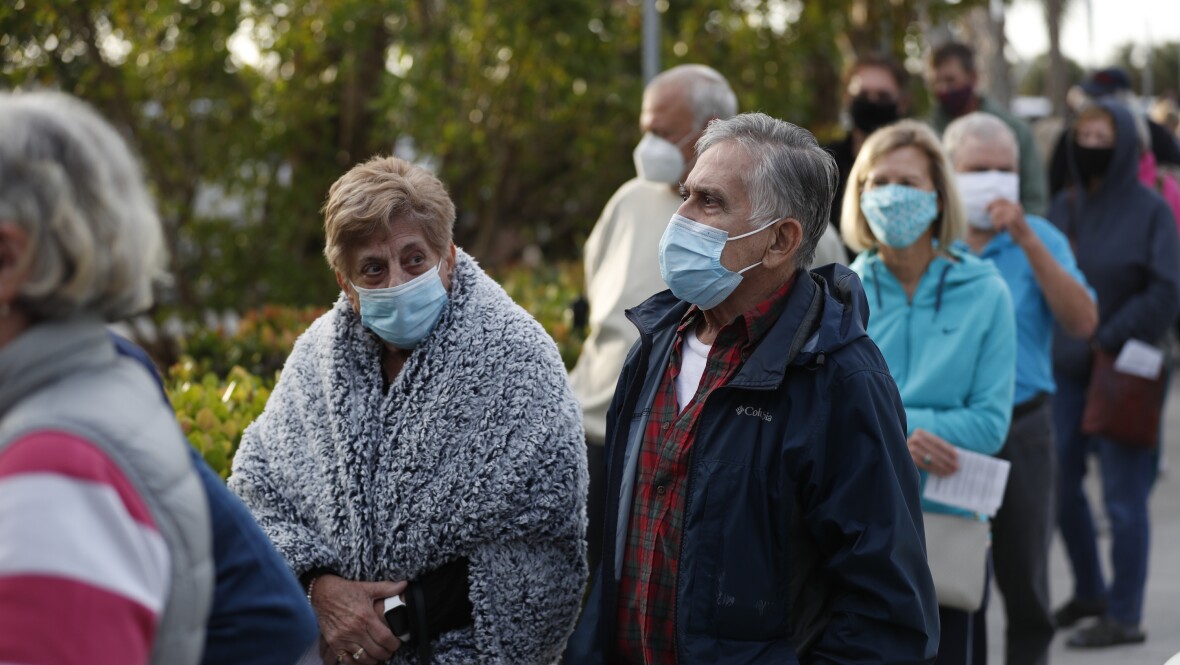 JAN 25, 2021
Gov. Ron Desantis has said the state's goal is to vaccinate most people in its top priority group — including older adults — by February. The vaccine would then become available to more people, likely including essential workers like teachers and police officers.
JAN 26, 2021
The pandemic has pushed millions of older adults into isolation, which has heightened thoughts of suicide for this already stressed population that consists of veterans, unpaid family caregivers and front-line workers.
JAN 6, 2021
We are hearing very strong concerns from our members and all older Floridians. Too many older people are frustrated by their inability to understand when and where they can get vaccinated. And in some communities, a long history of systemic discrimination has left trust in tatters. This is jeopardizing the effectiveness of a brilliant scientific success in developing the vaccines.
DEC 15, 2020
Consumer confidence in the system of large, residential long-term care facilities has collapsed. Families are balking at placing their loved ones in facilities that have become Petri dishes for contagion, sending occupancy rates in nursing homes and assisted living facilities sharply down.