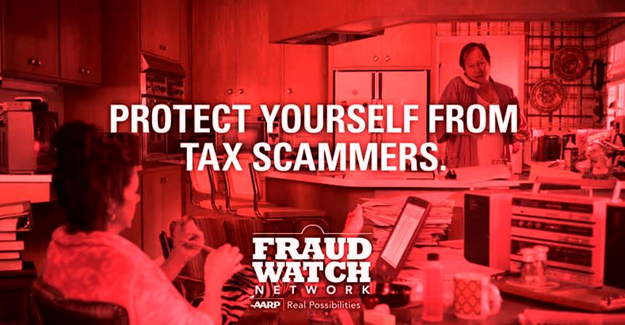 WASHINGTON, D.C. – As federal regulators report a surge in tax-related fraud schemes, the AARP Fraud Watch Network has launched a campaign to help protect consumers from the "IRS imposter scam."

Criminals impersonating agents of the Internal Revenue Service are an growing threat to taxpayers, according to the IRS. These con artists telephone people and tell them that they are in serious trouble for non-payment of back taxes.

The callers threaten victims with police arrest, court action, confiscation of property, or even deportation unless they make immediate payment – usually via credit card, debit card or wire transfer. The Treasury Department reports that since late 2013, more than 5,500 victims have lost approximately $29 million in this scam.

The Fraud Watch Network campaign is advising consumers that legitimate IRS representatives do not:
• Call to demand immediate payment.
• Call about taxes owed without first having contacted you by mail.
• Require taxpayers to use a specific payment method for taxes, such as a prepaid debit card; or ask for credit or debit card numbers over the phone.
• Threaten to have someone arrested by local police or other law-enforcement for not paying.

For more information about the IRS scam and other tax-related frauds, visit www.aarp.org/FraudWatchNetwork. Consumers who think that they are being targeted by a scammer may call the FWN helpline at 877-908-3360 and speak with a trained counselor.