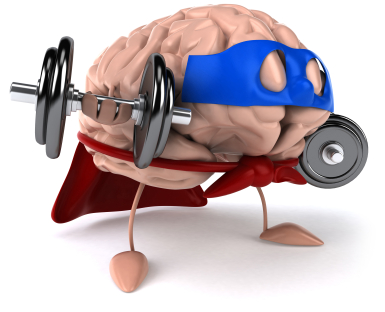 AARP Wyoming is partnering with local and state agencies to host "Gray Matters: Training the Grownup Brain" on May 2, at the Young at Heart Senior Center from 5:30 to 8:30 p.m in Rock Springs, Wyo.

Increasing evidence shows that healthy lifestyle habits, such as being heart smart, eating a brain-healthy diet, staying physically and mentally active, and staying socially involved contribute to healthier aging and might also decrease your risk for Alzheimer's disease or other dementias.

Brain health plays a critical role in almost everything we do – thinking, feeling, remembering, working, playing, and even sleeping. There are a number of things you can do to help keep your brain healthier as you age.

But you need to know how and what to do to keep your brain healthy. And that is the goal behind "Gray Matters: Training the Grownup Brain." Experts in the field of medicine, nutrition, exercise and fraud prevention will guide you through on how to train your brain and keep it healthy for years to come.

The training will have four seminars that focus on aging on the brain, making the right choices in nutrition, outsmarting fraud, and fitness and wellness for your mind and body. The workshop is sponsored by AARP Wyoming, the Wyoming Secretary of State's Office, Young at Heart Senior Center, Sweetwater County Memorial Hospital, and Deer Trail Assisted Living.

In addition, dinner will be provided to registered attendees. Seating is limited, so register by April 29 by calling 877-926-8300 .