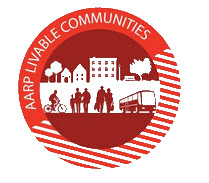 Cities that aspire to be great places to live can take some tips from Macon-Bibb County, which in 2012 was the first place in Georgia to join the AARP Network of Age-Friendly Communities.

The American Planning Association recently recognized the city and county for efforts to make the area more age-friendly. The community has improved Tattnall Square Park by installing new sidewalks for pedestrians and a new garden and footbridge for exercisers.

AARP encourages communities to help people live easily and comfortably in their homes and neighborhoods as they age. Such improvements include safe, walkable streets; better housing and transportation options; access to key services; and opportunities for residents to engage in community activities.

Learn more at aarp.org/livable-communities.