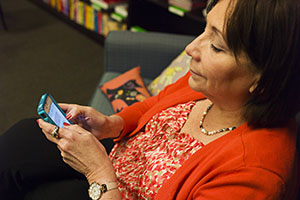 Like most laws, the new Patient Protection and Affordable Care Act, also known as the health care law, is complex. After all, it's a 900+ page document!

You don't need to read the entire law, but you do need to understand what the changes in the law mean to you and your family. How the law works for you is based on who you are, where you live, and your health status and health coverage.

AARP is here to help! First, sign up to get text message updates about the Health Care Law, new ways to buy health insurance, and financial help, sent right to your cell phone. Simply text HEALTH to 22777.

Second, visit the Health Law Answers site at www.healthlawanswers.org, which does a good job of boiling down all the complicated information from the law. By answering six simple questions, you will get an individually-tailored report outlining coverage details based on your existing health care coverage or what other health coverage you may be eligible to get.

Since different parts of the law will go into effect over a number of years, Health Law Answers is updated regularly. So bookmark the page and check back often to learn about the new benefits as they become available.

Note: Text message and data rates may apply. You will receive two messages per week about the Affordable Care Act. Text STOP to 22777 to cancel. Text HELP to 22777 for help. Full Terms & Privacy: action.aarp.org/privacy.