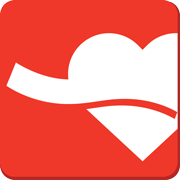 If you haven't heard by now (where have you been?!), the Caregiver Advise, Record, Enable Act, or CARE Act is the law of the land in Indiana! The bill takes effect January 1, 2016. Before then though, be sure to get one of our wallet-size CARE Act informational cards for reference so you know the benefits afforded to you and your loved ones under the bill.

The CARE Act improves coordination and communication between family caregivers, their loved ones / patients and hospitals. It does this through three main provisions:

DESIGNATION - The hospital must provide the patient an option to record the name of a family caregiver into his / her medical record upon admission to the hospital.
NOTIFICATION - The hospital must notify the family caregiver if the loved one is to be discharged to another facility or back home if the patient is not competent to do so.
EXPLANATION - The hospital must provide an explanation of medical tasks - such as medication management, injections and wound care - that the family caregiver will perform at home when the hospital deems it necessary.
For an even more in-depth explanation, check out this CARE Act video.


https://youtu.be/XYiG4J3yXLQ[/youtube]

To get your own CARE Act card, either shoot us an email with your name and address and the number of cards needed, or print out this page and make your own!