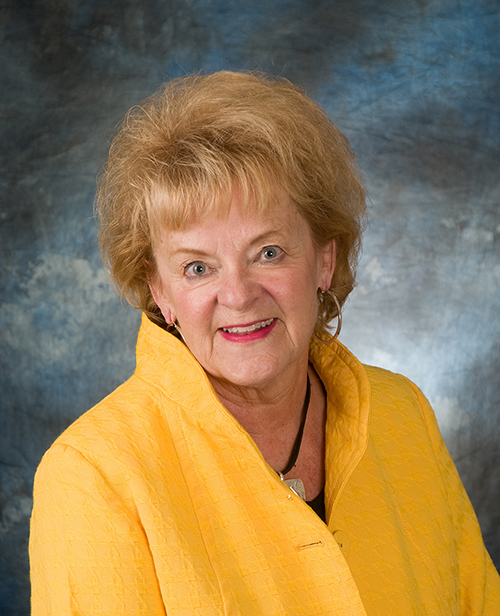 Cathy Gonzales of Cheyenne has been selected by AARP to receive the 2015 AARP Wyoming Andrus Award for Community Service -- the Association's most prestigious and visible state volunteer award.
Named for AARP founder, Ethel Percy Andrus, the award recognizes outstanding individuals who are making a powerful difference in their communities in ways that advance AARP's mission, vision, and commitment to volunteer service and that inspire others to volunteer.
AARP Wyoming selected Gonzales for her remarkable service which has greatly benefited her community, supported AARP's vision and mission, and inspired other volunteers.
Gonzale's work has impacted both the state of Wyoming and its communities. She has served as the AARP Wyoming state president for the last six years.
She also served on the all-volunteer AARP Wyoming Government Relations Team at the State Capitol for six years, successfully lobbying for improved consumer protections, grandparent rights and aging services programs.
Gonzales is a retired high school English teacher and district negotiator.
She still works part time for the Wyoming Association of Government Affairs Network (Wyoming Retailers Assoc., Wyoming Lodging and Restaurant Association). She also serves on the Governor's Food Safety Council.
She is a staunch advocate for retired teachers, those on fixed incomes, and helping to make communities more age friendly.
"Cathy is a shining example of how volunteering can help make your community and state a better place to live, work and share with others," says AARP Wyoming State Director Tim Summers.
"AARP has long valued the spirit of volunteerism and the important contributions volunteers make to their communities, neighbors, and the programs they serve."
Recipients were chosen for their ability to enhance the lives of AARP members and prospective members, improve the community in or for which the work was performed, and inspire others to volunteer.
Wyoming is fortunate to have the type of culture and communities where helping others and supporting your neighbor is second nature.

Following is the eight Community Service Awards beside the Andrus Award that we handed out at our annual volunteer appreciation banquet in Cheyenne this October.

Eddie Wadda Community Service Award
Lindi Kirkbride - Cheyenne
Lindi Kirkbride has supported her community through a multitude of activities. She serves on the Laramie County Conservation District, helps plan the annual Laramie County Bee College, works with individuals as a master gardener, advocates at the Wyoming Legislature for consumer and agricultural issues and was instrumental in starting the Cheyenne VA Garden through AARP Wyoming.
Jackie Martin - Cody
Within 3 months of retiring and moving to Cody, Jackie and husband Steve were elected as State Directors of Wyoming Good Sam, a North American Camping Club, and served in that position for the next 4 years. It was during that time that she became involved with AARP and has since gone on to be a community contact volunteer, a Driver Safety Instructor and eventually, a member of the AARP Wyoming Executive Council. She will be assuming the duties of state program manager for the Wyoming Safe Driver Program this fall.

Community Partners
Carmen Rideout & Stella Montano - Sheridan
Carmen Rideout, Sheridan Senior Center Executive Director, and Stella Montano, Sheridan Senior Center Family Caregiver Director, have been instrumental in helping AARP to further efforts to support caregivers and their rights in Wyoming. They have advocated for caregivers, helped plan caregiving education events and served as experts, speakers and leaders as the state works to build a stronger foundation of support for caregivers and their families
Jan Cartwright - Cheyenne
Jan Cartwright just likes to help people. Her work with AARP to support Medicaid Expansion and staffing community health centers are just a couple of the reasons she is such a valuable community partner.
She is a resource and supporter for those in need through her work as Executive Director of the Wyoming Primary Care Association.

Advocacy
Dr. Eric Wedell- Cheyenne
A somewhat recent addition to the AARP Wyoming Government Relations Team, Dr. Eric Weddell has been essential to the success of a number of important pieces of legislation. His work and knowledge have helped in critical passage of measures such as the new POLST Act, respite rules, and health licensing discussions. He continues to advocate for Medicaid Expansion as a valuable member of the AARP team.

Retired Educator
Walt Wragge - Sheridan
Walt Wragge didn't just work as a teacher, but lived his life in education and music. After retiring as a teacher and administrator, he went on to support other administrators by leading the Wyoming Association of Elementary and Middle School Principles. In his "spare" time he also served as a trustee for the Northern Wyoming Community College District and proudly represented Wyoming when asked to serve at the national level for Association of Community College Trustees. He continues to educate and share the love of knowledge through music as a member of the Sheridan Community Choir and Band.

AARP Foundation Tax-Aide
Dave McClintock – Sheridan
David McClintock has worked with Tax Aide for 10 years with 6 years as the State Coordinator. With support from the Tax Aide volunteers, they have 16 sites throughout the state. He and the other volunteers help low to moderate income adults and families. David retired from Cheyenne Light, Fuel, and Power as the utility manager for 25 years. David likes the outdoors, genealogy research, and tax-aide that keeps him busy year around.

Chapter Leader
Bud Hinterlighter – Torrington
Having retired from the Western Electric Company in 1995 with 26 years of service, Bud Hinterlighter and his wife moved to Torrington to retire. It was then that he became involved with the local AARP chapter. He served as the president of the chapter from 2008 to 2014. And, while part of the chapter, helped to complete a number of community projects including supporting the local childrens' "backpack" program, starting a community garden for the Community Hospital Care Link and applying address numbers to needy homes.

Driver Safety
George Parker - Laramie
George Parker has been a driver safety instructor for 15 years with 6 years as District Coordinator. As District Coordinator, George helps train and support volunteer instructors in his district. He enjoys teaching the class because it's a good volunteer service to people. George has a positive outlook on life and demonstrates that with his instructors and with individuals who attend the classes.

Lifetime Achievement
Les Engelter – Sheridan
Les Engelter is a longtime volunteer of Wyoming AARP. He has served in the capacity of training specialist for the state, six years as state president, and another six years as a member of the AARP executive council. Most memorable of volunteering experiences for Les has centered on the passage of the Affordable Care Act which included the many presentations he delivered around Wyoming. Les chairs the Greenhouse For Living nursing facility in Sheridan. He also chairs the Northern Wyoming Mental Health Center Board, serves on the Sheridan County Tripartite Board and he volunteers for the First Christian Church Thrift Store. Les was presented with the AARP Andrus Award in 2010.