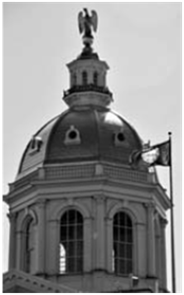 A public hearing cohosted by AARP and New Hampshire Voices for Health – to inform health benefit Marketplace planning and implementation – will be held on March 8 at 10:30 am in Rooms 206-208 of the Legislative Office Building in Concord. This follows a survey capturing input from a broad range of stakeholders on the topic.
New Hampshire's health benefit Marketplace will be open for enrollment on October 1 with coverage available as of January 1, 2014. The Marketplace, also known as the health benefit Exchange, is a competitive marketplace where the full range of information about health insurance plans and other coverage options will be presented clearly and in an easy-to-compare manner.
At the March 8 hearing, interested stakeholder groups and the public are invited to address policymakers and others with decision-making and advisory roles related to the planning and implementation of New Hampshire's health benefit Marketplace. Oral and written testimony will be collected and integrated into a report to inform immediate and long-term decision-making of state and federal decision-makers.
We encourage you to attend and hear directly from interested stakeholders and members of the public. To confirm your attendance, please email elissa@margolinconsulting.com.
Resources:
03-08-13 Marketplace testimony Doug McNutt
03-08-13 Marketplace Testimony Alan Cohen