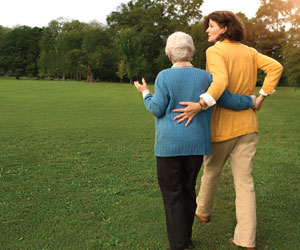 A new law that took effect Jan. 1 will ease transitions from hospital to home for patients and their caregivers. AARP Indiana backed the Caregiver Advise, Record, Enable (CARE) Act and is celebrating its enactment.

The law allows every hospital patient in the state to designate a family caregiver. Hospital staff are encouraged to inform the caregiver about discharge plans if the patient cannot—and to explain to the caregiver any medical tasks that will be needed at home, such as managing medications or dressing wounds.

Preparing caregivers for patients' transitions from hospital to home could prevent costly readmissions.

About 837,000 family caregivers in Indiana devoted about 779 million unpaid hours of care to aging parents, ill spouses and other adults in 2013. The economic value of their services amounted to almost $9.5 billion.

To request a wallet-sized card about the CARE Act, go to action.aarp.org/INCareCard.