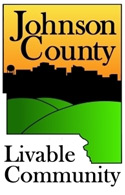 Join AARP Iowa and Johnson County official in recognizing volunteer advocate Betty Kelly of Iowa City on Thursday, December 17, for receiving AARP Iowa's most prestigious state volunteer award for community service, the 2015 Andrus Award.

The public is invited to attend a reception 8:15am-9:00am in the first floor conference room of the Johnson County Administration Building, 913 South Dubuque Street, Iowa City. At the 9:00am Johnson County Board of Supervisors meeting (held in the second floor board room), AARP Iowa will present the Andrus Award to Kelly, a $1,000 grant donation that Kelly has chosen to donate to Johnson County Livable Community (JCLC), to be used specifically to enhance JCLC's website. The website, www.livablecommunity.org, includes useful resources to help Johnson County residents age in place, including a provider directory, topical information, and a calendar of events.

Live streaming video of the presentation will be available at www.johnsoncountyia.iqm2.com during the Board of Supervisors' December 17 Informal meeting. Board of Supervisors meetings are also broadcast on Iowa City Public Access Channel 4 ( http://citychannel4.com/) on Sundays at 1:00am, Tuesdays at 9:00am, and Thursdays at 5:30pm.

The annual Andrus Award for Community Service, named for the founder of AARP, honors one exceptional Iowa volunteer age 50 or older who is sharing his or her experience, talent, and skills to enrich the lives of community members.