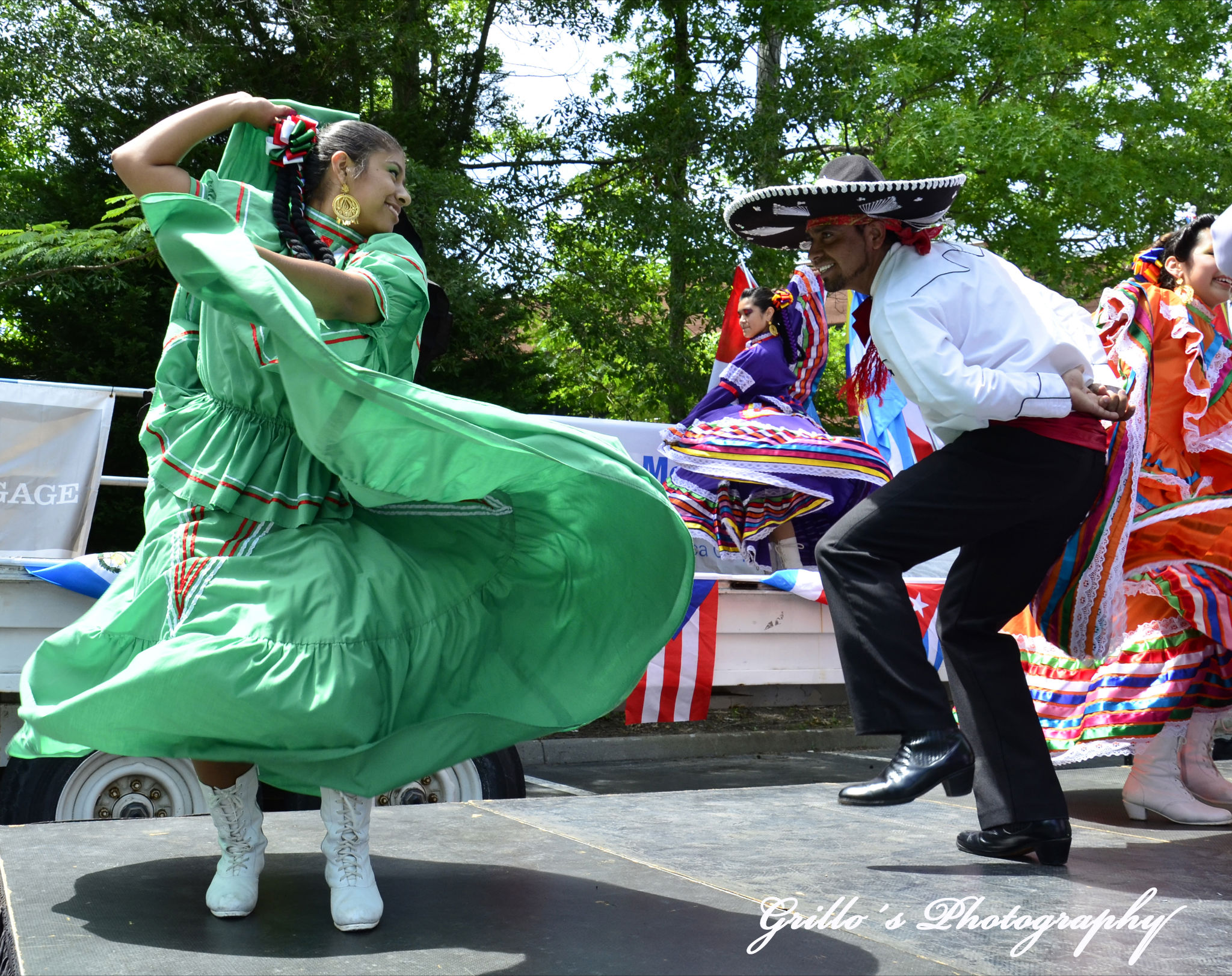 Lee en espanol aqui.

Join AARP as we participate in fun filled, family friendly events during the third annual Nuestra Feria ("Our Fair"), hosted by the Hampton Roads Hispanic Chamber of Commerce (HRHCC). The feria will be on June 30, 2013 from 12-6pm at Red Wind Park, 899 Ruffian Road, Virginia Beach VA, 23454. The event will feature a parade, soccer clinic for the kids, traditional Hispanic dances and music, a Zumba Dance Along, local Latino owned restaurants, and much more.

"The success of Nuestra Feria will enable the Hampton Roads Hispanic Chamber to strengthen the bridge between the Hispanic community and other patrons of the community including businesses, individuals, and others seeking to exchange experiences. Looking forward to the future, I believe we all have much to benefit from the introduction and consistent presence of diversity in our communities," said Jaime Baron, Vice President of the Hampton Roads Hispanic Chamber of Commerce.


http://www.youtube.com/watch?v=_7t4e30CFhY[/youtube]

Schedule of the events:

Soccer Clinic for all ages 11am start time

12:00 Parade around the park

12:50 Opening Remarks

1:00 ZUMBA FOLLOW ALONG



Softball Games b/n 1-4pm

1:00pm-2:00pm

2:00pm-3:00pm



1:30-2:00 ZUMBA CONTEST

2:00-3:00 Performances including:



PANAMANIAN FOLKLORIC GROUP

SPAIN FOLKLORIC GROUP

MEXICAN FOLKLORIC DANCES

BACHATA Performance

Mambo Room Dancing



3:00-4:00pm LOCAL TALENT (Singing/Hip Hop/ Rock)

4:00-5:00pm Fashion Show Monee Modeling and 757 Poets

5:00pm-6:00pm Dancing with DJ Music

There will be several Children's activities throughout the Feria including:

• ELMO

• Face Painting

• Games

• Girl Scouts Making Bracelets

• Arts & Crafts

• Bounce Houses



Also, there will be several booths from organizations who helped to make the fair into a reality. Come meet Hispanic professionals and entrepreneurs in the Hampton Roads area. Find out about employment opportunities, company products and services, and opportunities to volunteer in your area. This is a great opportunity to network with local industry executives and minority business owners in the community.

The fair will also have a military appreciation area, please come in uniform if you are in a branch of the military.

"Nuestra Feria has been a huge success in past years! This year we will be expanding the event to even bigger heights and we plan to reach out to people in the community with networking opportunities while offering family friendly environment where the community can enjoy Hispanic music, food, and culture." Said Guisela Torres, Nuestra Feria Committee Chair.

"As we celebrate our Tenth Anniversary, HRHCC is looking to continue to foster partnerships between our local business community, higher learning institutions, military installations and their personnel, local government, and the Hispanic community through this great platform that is Nuestra Feria, and to help establish the event as a much awaited yearly celebration in our community", said Ms. Olga Torres, President of the Hampton Roads Hispanic Chamber of Commerce.

AARP will have information on Social Security, Medicare, Tax Aide, Home Security and much more. Come relax with family and find out how we can help you in the future.

For more information about the fair contact Guisela Torrez at: guisela.hrhcc@gmail.com

For more information about AARP and its future events please visit our website.