AARP Kentucky at Work

With the help of grassroots citizen activists, partner organizations, countless members' phone calls and letters to lawmakers, AARP Kentucky achieved several key priorities in one of the "longest short-sessions" of the Kentucky General Assembly.

(See all 2013 legislation AARP Kentucky fought for and monitored. Do. )

Senate Bill 9: Nursing Home Quality

AARP fought hard for nursing home residents and their families to oppose passage of Senate Bill 9. The bill sought to create new and unfair barriers to justice for nursing home residents. Lobbyists for the nursing home pushed lawmakers for passage into the final days of the Session. In addition to mobilizing grassroots action and testimony from State President Jim Kimbrough before the Senate Health and Welfare committee, AARP supported the Kentucky Association for Gerontology's Capitol Rally with some 150 grassroots advocates calling on lawmakers to oppose Senate Bill 9.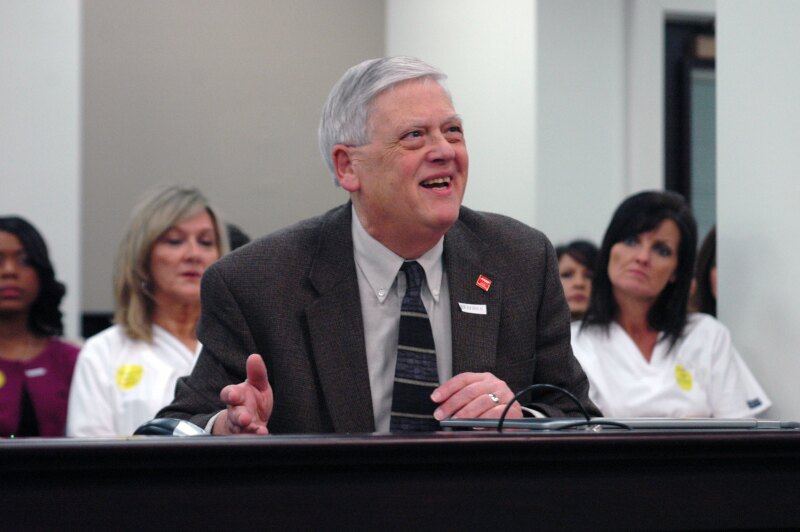 Senate Bill 9 (Sen. J. Denton) passed in the Senate but failed to receive a hearing in the House Health and Welfare Committee. The bill sought to create a new "Medical Review Panel" system to review all nursing home residents' legal claims of wrong doing or neglect. Nursing home residents would have been required to pay additional filing and processing fees to submit their case to the panel.

Senate Bill 88: Telephone Deregulation

The fight to protect consumers' basic telephone land-line telephones went down to the wire in the closing hours of the Session. Several attempts by industry lobbyists to include Senate Bill 88 as an amendment in last-minute deals failed. AARP Kentucky State President Jim Kimbrough testified in opposition to Senate Bill 88 before two committees arguing to keep consumer protections.

AARP Kentucky joined with the Kentucky Resources Council and other consumer advocates successfully opposing passage of the bill. Lobbyists (some 25) for AT&T continued pushing House members to move the bill forward despite consumer objections.

If enacted, Senate Bill 88 (Sen. P. Hornback) would have ended consumer legal rights while phasing out Public Service Commission's authority to monitor affordable basic land-line phone service and investigate consumer telecommunication issues.

House Bill 73: Nursing Home Background Checks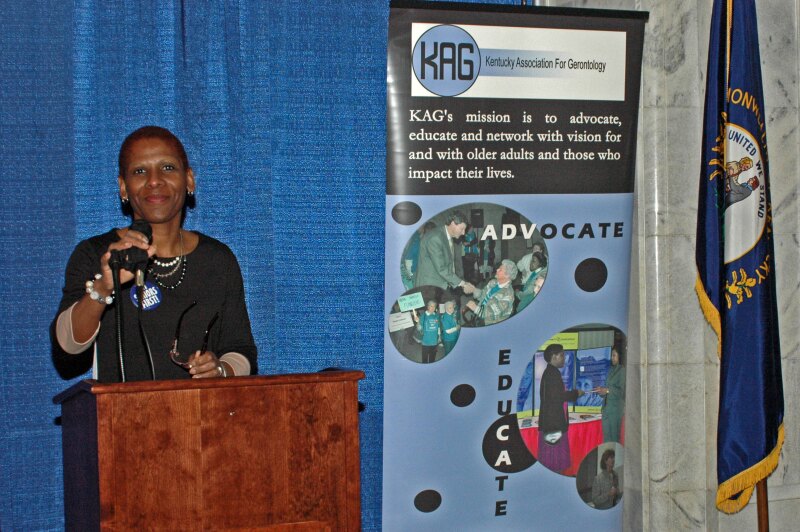 The House passed an amended version, but the bill failed to receive a hearing in the Senate Licensing and Occupations Committee. House Bill 73 (Rep. C. Rollins) sought again to require the Cabinet for Health & Family Services to create a National and State Background Check Program for new employees of long-term-care facilities, providers and representatives of the cabinet performing inspections of long- term-care facilities.

AARP Kentucky championed this over-due resource for protecting individuals from those who have abused or exploited vulnerable patients.



Senate Bill 2: Public Pension Reforms

AARP Kentucky worked with firefighters, law enforcement, educational staff and other public employees to protect retirement security for some 350,000 state employees and oppose Senate Bill 2 (Sen. D. Thayer).

AARP grassroots activists pushed for reforms to safeguarded retirement security of current and near-retirees; many of whom do not have the opportunity to pivot their retirement strategy. Efforts by AARP and the Kentucky Public Pension Coalition were successful in keeping retirees' cost of living adjustments (COLA) in law. Senate Bill 2 requires pre-funding of any and all COLA

raises.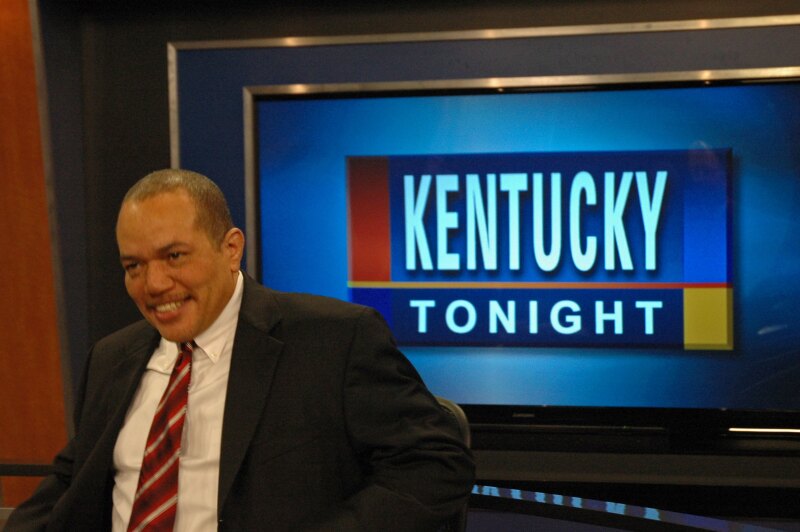 Governor Steve Beshear is credited with negotiating much of the last-minute, bipartisan agreement that led to final passage of Senate Bill 2 with landmark revisions to the public employee pension system. In a series of closed-door talks leading up the final hours of the Session, Senate and House Leadership reached a compromise agreement eliminating traditional defined benefit plan for new hires.

Beginning January 1, 2014, new state and local government employees (except public school teachers, now covered under a separate retirement system) as well as judges and state legislators will be enrolled in a hybrid "cash balance" plan. The new plan is similar to a 401K, but with only a guaranteed minimum 4 percent return on employee contributions.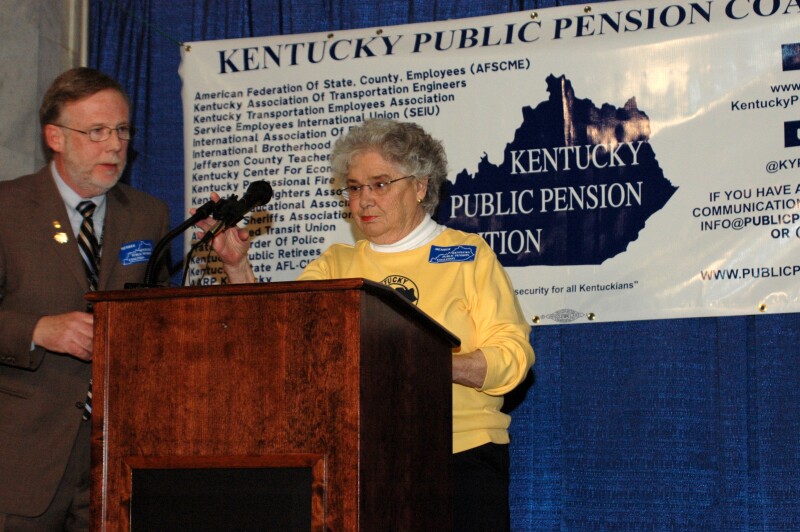 Earlier in the Session, AARP rallied with KPPC and supported pro-retiree amendments to Senate Bill 2 filed by state Representative Brent Yonts. The amended bill retained current d

efined-benefits plan for new hires and cost-of-living payments for retirees, but was later a

bandoned.

The final deal was overwhelmingly approved in closing hours of the Session, clearing the Senate on a 32-6 vote and the 70-28 in the House.

The state's pension systems administer benefits to more than 350,000 current and retired public employees. Estimates show the system is facing a combined $30 billion unfunded liability.

Most of the new laws passed – all not passed with emergency clauses or other effective dates – will go into effect in 90 days. Kentucky's General Assembly will convene again for its next regular session (60 days) in January, 2014.

Download printable version (PDF). AARP_KY_2013_Legislative_Wrap-up_3-27-13_Final (3)




http://youtu.be/EM2NrQ9pVgs[/youtube]

Stay Connected with AARP Kentucky:

Online: aarp.org/ky • Facebook.com/AARPKentucky Twitter: @AARPKY • email kyaarp@aarp.org