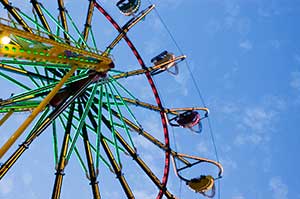 AARP will be at the Kansas State Fair Sept. 11-20 to drum up support for legislation that would help family caregivers across the state. Kansas is home to about 345,000 caregivers whose unpaid services on behalf of ill or disabled family members or friends are valued at $3.9 billion per year.

This year, state lawmakers introduced—but failed to pass—a bill that could improve communication between hospitals and family caregivers. The Caregiver Advise, Record, Enable (CARE) Act would allow every hospital patient to designate a family caregiver. The hospital would be required to notify the caregiver when the patient is moved or discharged and to show the caregiver how to perform follow-up medical tasks needed at home.

AARP staff and volunteers are collecting signatures at the state fair for a petition urging lawmakers to support the bill in 2016. Kansans who aren't going to the fair can sign the petition online at action.aarp.org/KScaregivers.