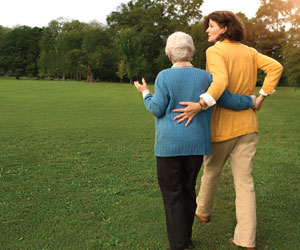 In a recent AARP survey, more than 6 in 10 Kentucky voters age 45-plus said they are providing or have provided care for an adult who is ill, frail or elderly, or who has a disability. Besides helping with household chores, nearly 3 in 4 respondents have helped with managing medications or other medical tasks.

More than 9 in 10 support requiring hospitals to show family caregivers how to perform tasks they will have to do when a patient comes home.

About 648,000 Kentuckians help parents, spouses and other adults continue to live at home, providing unpaid services worth nearly $7 billion a year. AARP Kentucky is encouraging lawmakers to support measures that could help caregivers navigate the health care system on their loved ones' behalf.