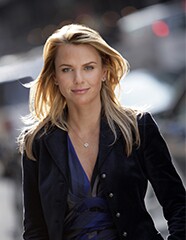 Speaking candidly with audiences, Lara Logan shares her experiences reporting from the front lines, both as a journalist and as a citizen. With compelling insight, refreshing honesty, and deep conviction in the institution of journalism, Logan imparts audiences with a message of truth, courage and integrity that will change the way you view the world, and perhaps even your own life
Lara will be speaking 7:30 p.m. Monday, April 22.as part of the SmartTalk Connected Conversations series.
For discounted tickets call (515) 246-2300 and use the code "AARP" when ordering.
Des Moines Performing Arts Center
221 Walnut Street
Des Moines, IA 50309
Get Directions
Logan's bold reporting from war zones for more than two decades has earned her a prominent spot among the world's best foreign correspondents. Driven by an insatiable desire to constantly improve and impact the world around us, Logan began her journalism career when she was a 17 year old school girl in South Africa. Since her days as a young print reporter in South Africa, she has gone on to confront the harsh and dangerous realities of war, conflict and global change. She reports regularly for the CBS Evening News and periodically appears on The Early Show and Face The Nation in addition to her 60 Minutes duties. In 2011 she and her crew were blindfolded and held at gunpoint. Lara herself was beaten and assaulted until they released her. The horror and injustice she witnessed has instilled in her a deep humility and a profound appreciation for life — and she wouldn't have it any other way.
Before the show, AARP volunteers will be on hand to share information about entreprenurship for women. Come visit us in the lobby.
This is not an AARP event. Any information you provide to the host organization will be governed by the host organization's privacy policy. Offer not valid on previous purchases or with any other offers.