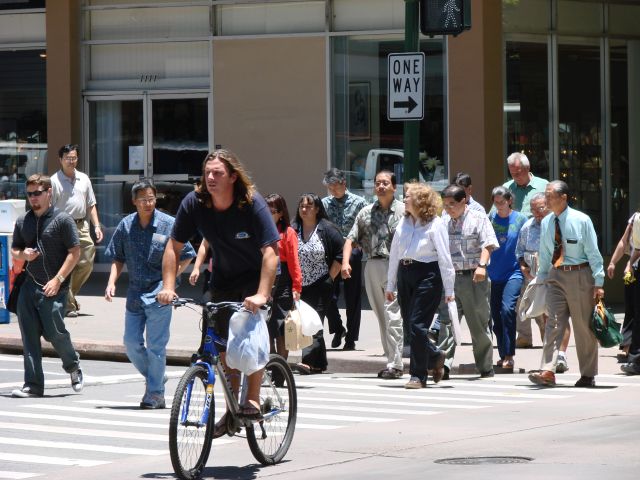 A survey of older adults on Oahu ranks affordable home health care and housing among the greatest needs facing residents of the City and County of Honolulu as its population ages. The 2014 AARP Livable Communities Survey in Honolulu, Hawaii of Adults Age 45+ identifies the needs of older residents as well as gaps in community features and services.

Survey respondents were asked to rate the importance of environmental, economic and social factors in eight key areas or domains. Overall, they rated community and health services as most important area – with reliable emergency ambulance service, well-maintained hospitals and health care facilities, and affordable health services given highest priority. Significantly, residents ages 45-64 identified affordable home health care as the greatest need - or gap - in the community.

"This survey offers the latest evidence that residents are troubled by the high cost of nursing care," said AARP Hawaii State Director Barbara Kim Stanton. "As our population ages and adult children assume responsibility for the care of their older loved ones, many prefer to care for them at home. This places a greater burden on family caregivers, who do all they can but may still need to look for help from paid home health aides, a workforce in seriously short supply. That's why 9 in 10 Honolulu residents 45-64 say that affordable home health care is either not available or that they don't know where to find help."

Residents age 45+ also gave high importance to features that allow them to interact safely with the outdoors – including speed limits, accessible and well-maintained public buildings, and sidewalks. Compared to other aspects of city life, they did not identify outdoor spaces and buildings as critical a community need, however.

Most survey respondents are home owners who say they would prefer to age-in-place, so it is not surprising that the top housing issues of importance to Oahu residents age 45+ relate to home repairs that could promote being able to stay in the home. Nearly all respondents say affordable home repair contractors (90%) and a variety of home contractors to choose from (87%) are extremely or very important to them. Over four in five (84%) say affordable assisted living is important to them – another indication that caregiving and long-term care are key concerns.

The survey points to housing as the greatest need facing Honolulu's older residents – with affordable home prices for residents of varying income levels rated highest. Other community needs include a variety of housing options that include things like a no-step entrance, wider doorways, grab bars in bathrooms, and first floor bedrooms and bathrooms. Respondents also identified well-maintained low-income housing as a community need.

The survey findings will be used as a baseline to help city policymakers and planners develop an action plan for the Age-Friendly City initiative, which is a partnership between the City and County of Honolulu, AARP Hawaii, and the World Health Organization's Global Network of Age-Friendly Cities and Communities. Announced by city officials in March, 2014, the initiative is intended to promote health, encourage civic engagement, and sustain economic growth in Honolulu as our population grows older.

The report is based on data from a mail survey of 7,500 residents on the island of Oahu, of which 607 useable surveys were returned for a response rate of 8.5 percent. The survey has a margin of error of +/- 4.0 percent.