AARP Maine
Working in Maine on issues that matter to you & your family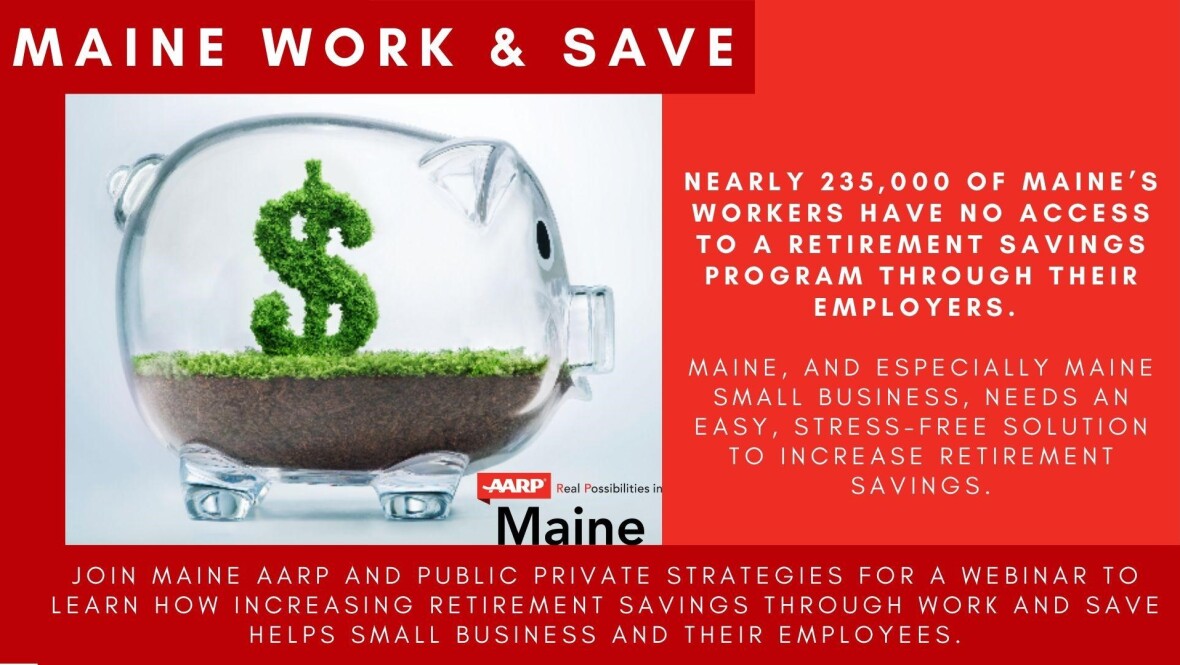 JAN 21, 2020
AARP Maine is hosting a webinar for small businesses on Wednesday, February 5th at 12PM. The webinar will focus on how to improve retirement security for Mainers and what that means for small business owners.
JAN 14, 2020
AARP MAINE today released a survey of 602 registered voters aged 25 to 64 who say they are not financially prepared for retirement. Nearly all respondents aged 35 and over (90%) wish they had more money saved for retirement, and 88% of respondents also believe it is very important to be able to save for retirement while working.
DEC 20, 2019
AARP Maine is hiring an Associate State Director, Advocacy and Outreach to execute grassroots advocacy campaigns that support AARP's policy goals through volunteer and member engagement. Interested? Apply here! Know someone who might be interested? Give them this flyer!
DEC 12, 2019
Join AARP for our free monthly social events all across Maine! They're a great way to meet new people and find out what we're doing in your community. The first beverage - either alcoholic or non-alcoholic - at each event is on us. Bring a friend - all are welcome!