AARP Maine
Working in Maine on issues that matter to you & your family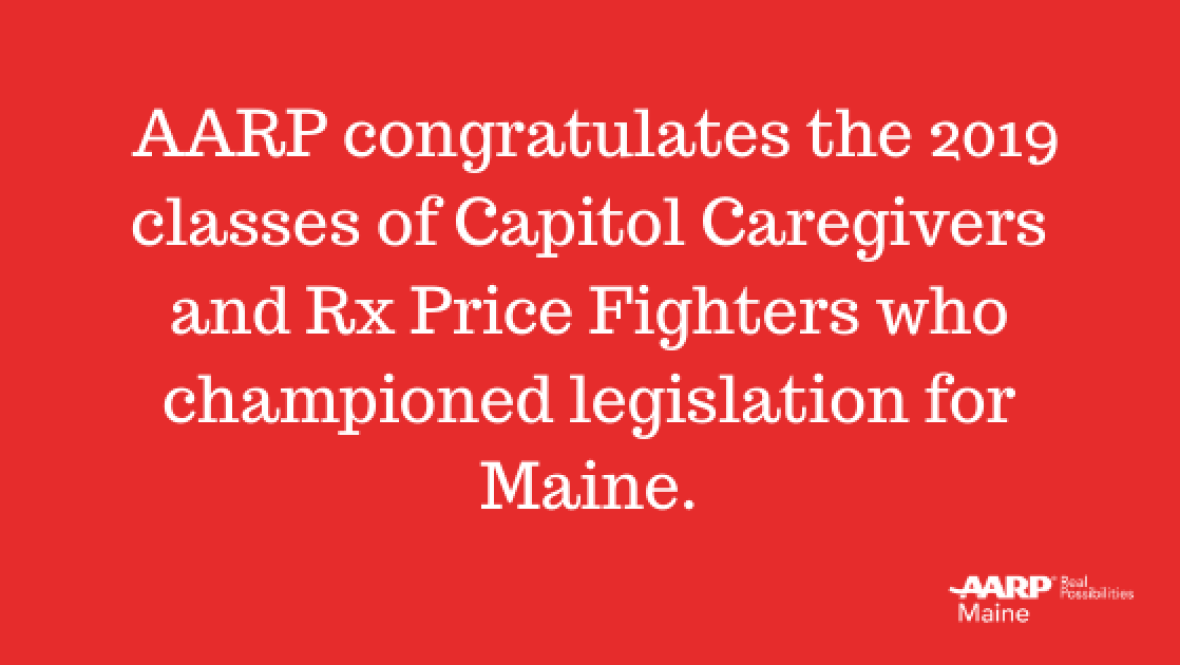 DEC 12, 2019
Representative Patrick Corey (Capitol Caregivers), and Senate President Troy Jackson, Senator Eloise Vitelli, Senator Heather Sanborn, and Senator Bob Foley (Rx Price Fighters)
DEC 3, 2019
PORTLAND: AARP Maine announced today the results of their polling on High-Speed Internet in Maine through the 2019 Critical Insights on Maine tracking survey conducted in October. Representing a membership of 230,000 in Maine, AARP, the leading non-profit, non-partisan organization devoted to the needs and desires of all Americans as they age, commissioned the items to gather Mainers' opinions on the importance of high-speed internet in the state. The survey was conducted by Critical Insights, a division of Digital Research, Inc., and includes the opinions of 600 registered Maine voters age 18 and older.
NOV 1, 2019
Download our ACA Enrollment Flyer Here!
DEC 12, 2019
Join AARP for our free monthly social events all across Maine! They're a great way to meet new people and find out what we're doing in your community. The first beverage - either alcoholic or non-alcoholic - at each event is on us. Bring a friend - all are welcome!