AARP Maine
Working in Maine on issues that matter to you & your family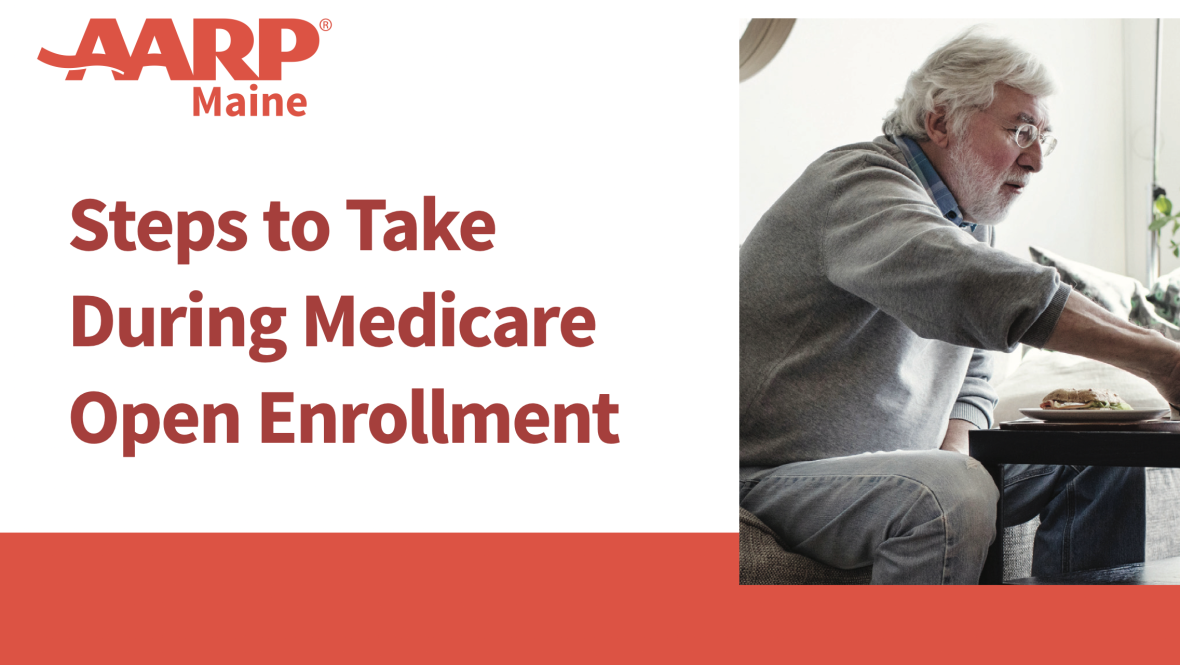 NOV 3, 2021
Medicare open enrollment is the only time of the year when over 290,000 Medicare recipients in Maine can review and make changes to their Medicare coverage.
NOV 5, 2021
The Marketplace open enrollment period begins on Nov. 1, 2021 and ends on January 15, 2022.You must enroll in a plan by December 15, 2021 for coverage to begin on January 1, 2022. If you enroll in a plan between December 16, 2021 and January 15, 2022, coverage will start on February 1, 2022. Click here for information and resources to help you make the best healthcare decisions.
NOV 3, 2021
View the latest information on COVID-19 Vaccines in Maine and articles from AARP Maine.
OCT 25, 2021
Meet the AARP Maine team, find out more information about AARP Maine, ongoing events and more