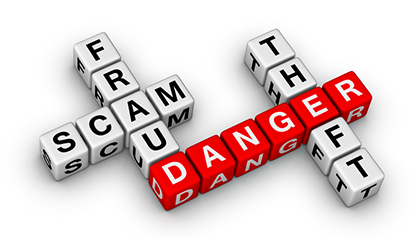 As part of the Maine Fraud Prevention Alliance, AARP Maine is encouraging members to use the DASH Fraud Prevention Kit. The kit includes tips on how to handle unsolicited phone calls, junk mail, emails, texts and door-to-door sales to guard against scams.

"As we enter tax season with Social Security numbers circulating, now is a critical time to be on guard," said Jane Margesson, spokeswoman for AARP Maine.

If you have a cautionary tale to help others avoid fraud, call AARP at 866-554-5380 toll-free. To get the kit, go to dashfraud.com. For more information, visit aarp.org/fraud.