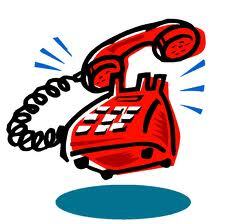 In an age of expanding cellphone use, AARP aims to ensure Mainers who rely on landlines for medical needs, safety or to reduce isolation continue to have that option.
FairPoint Communications, the largest landline telephone provider in Maine, is asking lawmakers to release it and other telecommunications companies from an obligation to provide basic landline service throughout the state. FairPoint currently provides basic local service to 25,000 customers in Maine, many of whom live in rural areas where cellular service is spotty, at best. Lawmakers are expected to take up the matter in the legislative session that begins Jan. 6.
"Whether it's for calling 911, updating a pacemaker or keeping in touch with family and friends, a landline is essential for many residents," said Amy Gallant, AARP Maine advocacy director.
To sign AARP's petition in support of maintaining landlines in Maine, go to action.aarp.org/SaveOurLandlines or call 866-554-5380 toll-free. You can also download a PDF version of the petition here: Landline POLR Hardcopy Petition