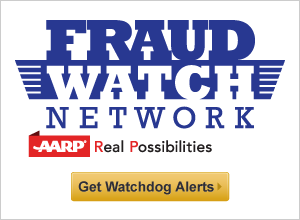 AARP Maine is working with the Red Cross to raise awareness about fire prevention. The goal is to reduce fire-related deaths and injuries by 25 percent statewide over the next five years. The campaign urges every household to have smoke alarms and an emergency escape plan. In addition, the two organizations are distributing AARP Fraud Watch Network handbooks.

"By working together, AARP and the Red Cross can more effectively reach out to our communities to protect families, property and financial security," said Jane Margesson, communications director for the AARP state office.

In Maine, the top three areas where fires start are the kitchen (62 percent), living room (8 percent) and furnace room (7 percent).

For more information, go to redcross.org/homefires.