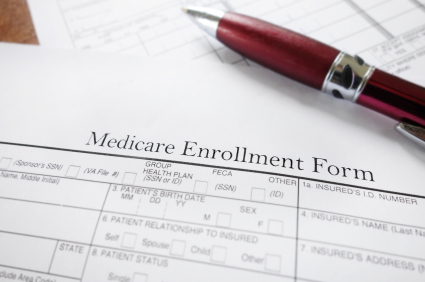 It's that time of year again for those on Medicare to consider changing plans. Medicare Open Enrollment starts today and runs through December 7th.

Please don't confuse Medicare enrollment with new Health Insurance Marketplace enrollment, which started October 1.

If you are on Medicare, you don't need to look in the Health Insurance Marketplace for coverage. People with Medicare should still enroll in Medicare, Medicare Advantage and Medicare Part D the way they always have. In addition, it's important for Medicare recipients to understand the options they have and where to turn for help if needed. We know there are scammers out there and that's why spreading the word on where to get accurate information is so important.

During Medicare Open Enrollment, people have the opportunity to evaluate their current coverage and make changes they see fit based on changes in lifestyle, health status or personal preference. Changes that can be made include adding, dropping or changing prescription drug coverage or health care plans for 2014.

"Your health and prescription drug needs may change from year to year or the plan you have may make changes," said Nicole Duritz, AARP Vice President, Health Education and Outreach. "That's why regardless of whether you have original Medicare or a Medicare Advantage plan, it's important to evaluate your choices during open enrollment."

Information on Medicare Open Enrollment is available online through the Medicare Plan Finder or by calling Medicare at 1-800-633-4227 . When reviewing available plans, it's important to consider each of the following:

Cost - not just the monthly premium, but the annual deductible and co-pays and co-insurance
Coverage - the doctors and pharmacies included in the plan and the prescription drugs and other services you need
Convenience – the accessibility of doctors, pharmacies and services and how they match your lifestyle
Customer Service – the quality of service a plan provides. Quality ratings are available for most Medicare Advantage and Medicare Part D prescription drug plans, so take a look


Please visit Medicare Open Enrollment or our Heath Law Facts webpage to learn more.