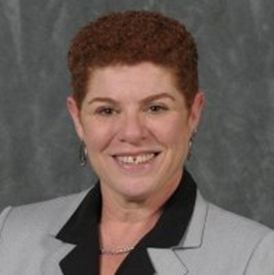 For many people, the inspiration to volunteer and give back to others is deeply rooted in a place that's close to the heart. Such is the case for Virginia Cash, a licensed master's level geriatric social worker from Stony Brook, New York who has volunteered thousands of hours to caregivers in her community.

"Every time I help a person, it's a testament to my mother who suffered mercilessly," says Virginia.

Born to older parents, Virginia was the youngest of four children by nearly a decade, and as her parents aged, Virginia became the primary caregiver for her mother and father.

Her experiences caregiving for her mother, who passed away in 2014 after battling Alzheimer's disease, were particularly devastating. It was a 12-year journey that Virginia describes as "utterly heartbreaking for both her and her mother."

While caring for her mother, Virginia had no comprehensive place to turn to for the services she needed as a caregiver or the answers to an endless list of questions. The insight was eye-opening—she realized that the caregiving journey is all too often one of solitude and silent suffering that lacks any kind of outside support or buffering.

Despite the hardships, Virginia says the struggle she endured "fuels her passion" for the caregiving work she does in her community.

"Caregivers are everywhere, but they're hidden, busy caregiving," she says. " We need to work on finding ways to reach more people. That's my focus."

Virginia's innovation in caregiving support methods and materials has changed the lives of hundreds of New Yorkers, and she continues to grow her private practice, where she customizes comprehensive care plan packages to ensure that attention is paid to every facet of care and quality of a loved one's life. For Virginia, giving good care starts with the caregiver.

Since 2008, Virginia has been working to give Long Island caregivers the attention, guidance, and support they need.

"I wish I had known then what I know now," she says. "I try to help those people who are lost in the system."

Virginia runs three caregiving support groups, which provide a safe place for caregivers to talk about uncomfortable issues and get support from each other on hard-to-discuss topics.

"No matter how bad people feel when they walk in, they always feel better when they leave because they've heard someone else's story," she says. "And people find strength in that. I've seen absolute magic occur between the caregivers sharing amongst themselves—people leave feeling energized and ready to fight again."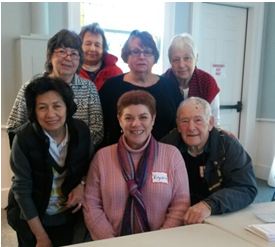 Virginia's experiences as a caregiver allow her to connect with the caregiving community on a deeper level. She understands that caregivers want their stories and their loved one's illnesses to matter—it's the reason she continues to volunteer her time to champion caregivers throughout her community.

"I'm able to share my experiences and lessons-learned with other caregivers, but I also get a lot back from them," she says. "It's easy to do something that also gives you some kind of benefit."

Recently, a friend asked her what kind of footprint she hoped to leave on the world. Virginia says that her work with caregivers is her footprint.

"If I don't give back in this community, then my mother's suffering meant nothing," she says. " Whoever I reach and whoever I help, that will be my footprint."

Are you a caregiver looking for additional support? If so, you can call the AARP Caregiving Coach helpline at (631) 642-7291 to find out more about our coaching program and how you can be matched with a coach. If you are a caregiver in the Long Island area, get more information on local support groups. For more resources on caregiving visit the AARP Caregiving Resource Center.

Virginia Cash is the Senior Co-Chair of the Senior Umbrella Network, a member of the NYS Chapter of the National Association of Social Workers, where she sits on the Aging Committee, an active member of the Geriatric Professionals of Long Island, and recently completed the most up-to-date training through the Alzheimer's Association, for the facilitation of early stage support groups designed for those newly diagnosed with Alzheimer's disease or other dementia.



Written by guest blogger: Alexandra Loscalzo is pursuing a Master's degree in corporate communications at Georgetown University. In addition to writing for AARP, she has written for the Boston Globe, Deutsche Bank, and Wayfair, LLC.