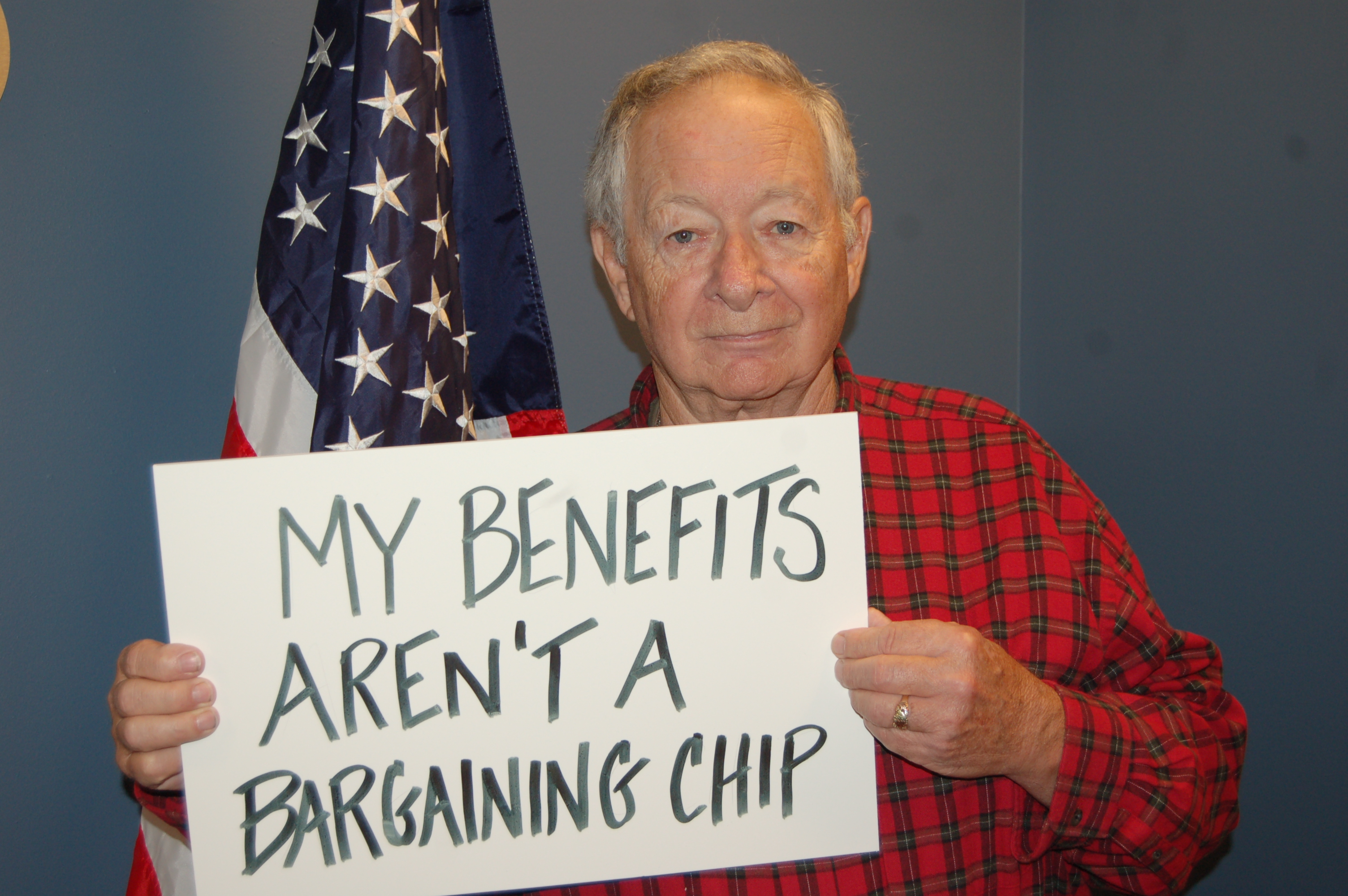 As the government shutdown continues and the debt ceiling deadline draws dangerously near, we at AARP are calling on the President and Congress to leave Social Security out of any political deal. Americans have paid into Social Security their entire working lives and they deserve to be part of the discussion. Cuts to the benefits we have earned should not be part of any backroom, last-minute negotiation to avoid crashing through the debt ceiling.

We believe the economic value of Social Security is one more reason Congress should not default on our nation's debt – potentially putting Social Security payments in peril. We hope you'll join us in urging Members of Congress to keep this in mind when they engage in this debate over the next several days. The stakes are enormous for all of us.

Here's some great information to back up our argument. Social Security benefits do more than keep millions of families afloat and help middle-class workers stay independent after decades of labor. Those payments also fuel a vast amount of economic activity in Wisconsin and throughout the nation, providing an economic benefit that helps us all.

In fact, Social Security's $762 billion in benefits sparked almost 1.4 trillion in total spending last year, according to a new analysis by AARP's Public Policy Institute. That includes $28 billion of spending in Wisconsin alone.

Overall, each dollar in Social Security benefits generates about two dollars in spending, the study found.

Impressive as our state data is, the national figures are remarkable. The $1.4 trillion in U.S. economic activity driven by Social Security meant about 9.2 million jobs in 2012, including 195,000 jobs in Wisconsin. That's an economic benefit worth applauding.

Social Security is becoming even more essential as a growing number of older Americans struggle to stay financially secure in a weak job market, with meager savings and no employer pension to help with the monthly bills.

We already knew that Social Security accounts for about half the income of typical seniors, and substantially more than that for millions. But AARP's analysis shows that Social Security helps everyone. The numbers illustrate that cutbacks to the program could have negative consequences for the entire economy. They underscore the importance of decisions to be made in Washington about how best to address Social Security's finances and keep the program strong.

Write your Member of Congress today and impress upon him/her the importance of leaving Social Security out of any debate to avoid crashing through the debt ceiling.