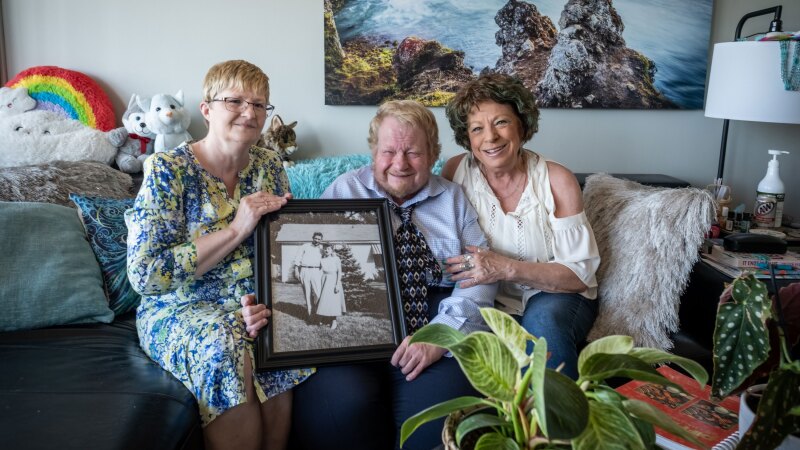 As her 86-year-old mother lay dying in a hospice, all Tony Mangskau, 56, wanted was to be there, to spend those last days together and make sure the short-staffed facility was providing adequate care.

But Mangskau, a health care worker from Rochester, and her three siblings had already taken extensive unpaid leave from their jobs to care for their mother, who had blood cancer. None of them could afford more time away. Their mother died alone.

"If there had been paid family leave, we wouldn't have been struggling with, 'OK, who's going to take work off to stay with her?'" Mangskau says.

State lawmakers are considering paid family- and medical-leave legislation that could help alleviate the financial toll caregivers like Mangskau often face.

The measure, in the Minnesota House of Representatives, would establish a state-run insurance program to provide up to 12 weeks of partial wage replacement, of up to $1,232 per week this year, for workers who take leave to care for a family member, for a pregnancy or because of a serious illness. It would also offer job protections, such as barring employers from retaliating against workers who take leave.

Each employer and employee would pay an equal wage-based amount in payroll tax—about $156 a year for someone who makes $52,000. Both companies and workers would be required to participate, although businesses that offer a private plan with equal or better benefits could opt out.

Employer participation

Of the estimated 48 million family caregivers of an adult nationwide, 61 percent are working, according to a 2020 AARP Public Policy Institute survey. Minnesota has about 640,000 family caregivers.

Nationally, only about 13 percent of workers have paid leave through their employer, says Mary Jo George, advocacy director for AARP Minnesota.

Eleven states—California, Colorado, Connecticut, Delaware, Maryland, Massachusetts, New Jersey, New York, Oregon, Rhode Island and Washington, plus the District of Columbia— have enacted paid family- and medical-leave programs.

In 2020, the Minnesota House passed a paid family- and medical-leave measure (largely along party lines), but it stalled in the Senate. State Rep. Ruth Richardson (DFL-Mendota Heights), lead author of the current House version of the bill, says she's hopeful it will garner more bipartisan support in the Senate.

The upper chamber at least recognizes the need to talk about paid leave, Richardson says, noting that "for a long time it was single-sided."

An alternative proposal that Republican lawmakers support would create a program similar to private insurance and include tax credits for businesses with fewer than 50 workers that choose to offer a paid-leave benefit.

"One of the strongest features of this program is that it is flexible and helps private businesses do what they do best," state Rep. Jordan Rasmusson (R-Fergus Falls), who cowrote the bill, said in a statement.

But caregiver advocates argue that the Senate plan doesn't go far enough, in part because companies don't have to participate. It only covers workers lucky enough to have an employer who offers it, says AARP's George.

AARP Minnesota is urging lawmakers to pass Richardson's bill and encourages voters to ask their state and federal candidates about their position on paid family and medical leave before this November's elections. Go to aarp.org/MNElections for more.

"We must look at the cost of doing nothing," George says. "A paid family medical-leave program can provide much-needed financial relief."

Mary Van Beusekom is a writer living in Excelsior, Minnesota.

I Heart Caregivers: Caregivers Share Their Stories - AARP
For more on Caregiving