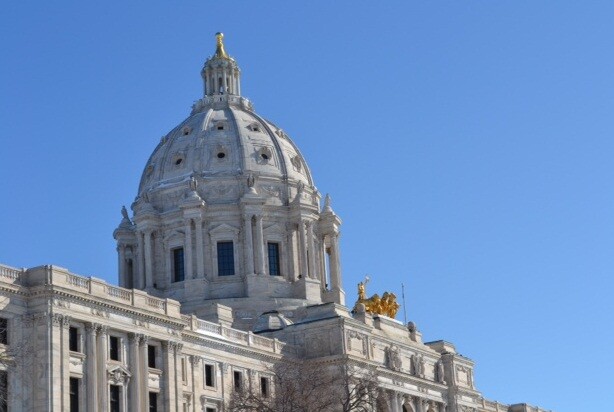 ST. PAUL - A new poll released by AARP Minnesota today shows a large number of undecided 50 plus voters with less than two months to go until election day. The poll, which surveyed the opinions and concerns of 808 voters over the age of 50, found that 19 percent were undecided in the Gubernatorial election and 21 percent were undecided in the open U.S. Senate race. Given their historically large turnout percentages in off-year elections, these undecided older voters will likely decide who represents Minnesota at the highest levels of government.
In the Governor's race 43 percent of voters surveyed support Tim Walz, while 36 percent are supporting Jeff Johnson with 19 percent remaining undecided.
In the Special U.S. Senate race 42 percent indicate support for Tina Smith, with 36 percent supporting Karin Housley and 21% undecided.

"The message of this poll is that the 50-plus voting block is still up for grabs and candidates need to start paying attention to older voters," said Will Phillips, AARP Minnesota Director. "Despite being the largest voting bloc in each and every election, older voters are often taken for granted by candidates and campaigns. That is reflected in this poll. Candidates aren't speaking to issues that matter to 50-plus voters and as a result many of them are still undecided.
"In two of the top three races in our state the number of undecided older voters is almost triple the margin between the two candidates. These voters want to hear what candidates are planning to do on key issues like health care, lowering the cost of prescription drugs, supporting family caregivers, making it easier to save for retirement and protecting bedrock programs like Social Security, Medicare and Medicaid. The candidates that do the best job of reaching these voters are going to be the ones leading our state forward."
The telephone survey contacted 808 Minnesota voters over the age of 50 from August 21 to August 29 and has a margin of error of +/- 3.5 percentage points.
The survey is part of AARP's "Be the Difference. Vote" campaign designed to encourage older Americans to make their voices heard at the ballot box this fall. For more information on AARP's "Be The Difference. Vote™," campaign and to pledge to vote in this year's elections, go to www.aarp.org/vote.
AARP does not endorse candidates, have a political action committee (PAC), or make contributions to political parties, political campaigns or candidates.
###