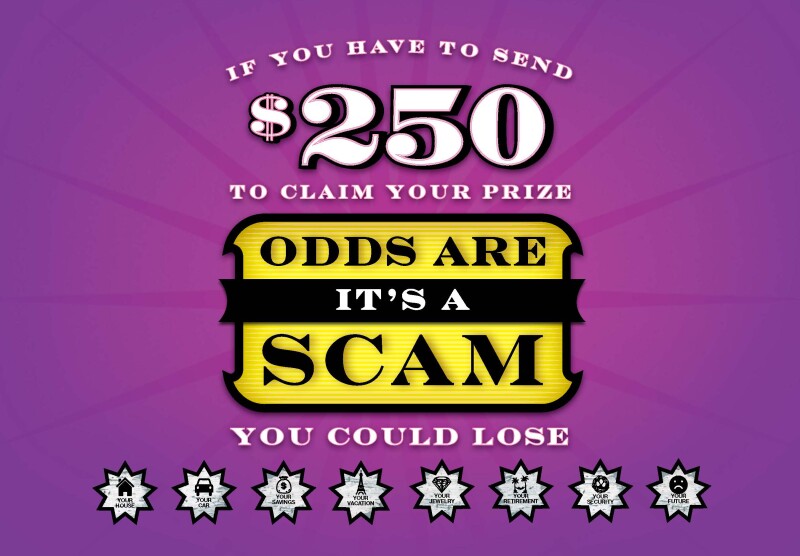 ST PAUL – For years AARP Minnesota has worked to help provide seniors with the tools and information they need to protect themselves from fraud. Today, AARP is teaming up with Capitol leaders to support legislation to make it harder for scammers to target Minnesotans. Senator Terri Bonoff and Representative Joe Atkins have introduced SF 247 and HF 194 which will increase protections against fraudulent wire transfers.

"Fraudsters and scam artists are everywhere and unfortunately seniors are among their favorite targets. Whether it is their trusting nature, or the fact that they are more accessible, seniors are often victims of these attacks. For this reason alone, it is critical that we make Minnesota's fraud protections as strong as possible," said AARP Minnesota State Director Michele Kimball.

Scam artists target seniors – and often induce them to wire away their savings based on a fraud. Wire transfers are hard to track, leaving law enforcement agencies with too few tools to stop the fraud. SF 247 and HF 194 will give more authority to the Department of Commerce to prevent fraud and to require that money that is wired is actually delivered to the location intended by the sender.

AARP is also supporting several other bills which protect seniors from fraud, including:

Improving Background Checks for Guardians – SF 7 (Latz) and HF 40 (Hilstrom)
Preventing Abuse in the Power of Attorney Form – SF 327 (Goodwin) and HF 232 (Hilstrom)
Protecting Consumers from Unscrupulous Debt Buyers -- SF 33(Latz) HF 80(Hilstrom)
Regulating the Gold Coin Industry to Prevent Fraud Targeted at Seniors -- SF 382(Sieben) HF 157(Hilstrom)
"These are all important bills that, when combined, represent a broad spectrum approach to protecting Minnesota seniors," said Kimball.

AARP Minnesota has held dozens of fraud forums across Greater Minnesota and has created a team of volunteer Fraud Fighters who help provide information, lead trainings and advocate for stronger consumer fraud protections.

###