ST. PAUL – With the 2015 legislative session underway, AARP's focus will once again be to support Minnesota's unpaid family caregivers as well as the more than one million people in our state who are struggling to save for retirement.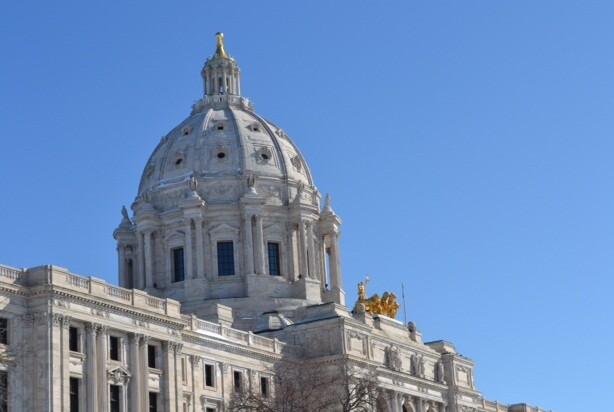 In order to strengthen the financial security of all Minnesotans, including unpaid family caregivers, AARP is focusing on three key areas this legislative session.

Better Training for Family Caregivers --More than 670,000 Minnesotans are caring for an aging parent or loved one, helping them to live independently in their own homes. These family caregivers have a huge responsibility, and we can take some common sense steps that would make a world of difference to them. That's why AARP will be urging state lawmakers to enact The Caregiver Advise, Record, Enable (CARE) Act to better support family caregivers as they safely help their loved ones stay at home.

The CARE Act recognizes the critical role family caregivers play in keeping their loved ones at home and out of costly institutions. The bill features three important provisions:

The name of the family caregiver is recorded when a loved one is admitted into a hospital;
The family caregiver is notified if the loved one is to be discharged to another facility or back home; and,
The facility must provide an explanation and live instruction of the medical tasks – such as medication management, injections, wound care, and transfers – that the family caregiver will perform at home.
Tax Relief for Minnesota Seniors --More and more Minnesota seniors are finding it difficult to make ends meet, yet Minnesota is one of seven states that taxes Social Security benefits to the fullest extent allowable. AARP urges policy makers to consider, at a minimum, adding inflationary protection to existing income thresholds or do as other states have done and exclude Social Security Benefits from taxation altogether. Current thresholds have never been adjusted for inflation, meaning more low-income and middle income persons are paying a larger share of their social security checks to taxes.

Enhance Financial Security – Enact New Models For Saving --Today, a secure retirement is out of reach for nearly 1 million Minnesotans, approximately 40% of the state workforce, who don't have access to a retirement savings plan at their place of work. In 2014 the state legislature directed the state to conduct a study to assess the feasibility of a state administered plan to increase private saving and to estimate the number of workers who could be served by such a plan.

In 2015 this report will be delivered to the legislature and AARP will advocate that legislators use it as a road map toward a commonsense solution that would enable more workers in Minnesota to save for retirement at work.

###