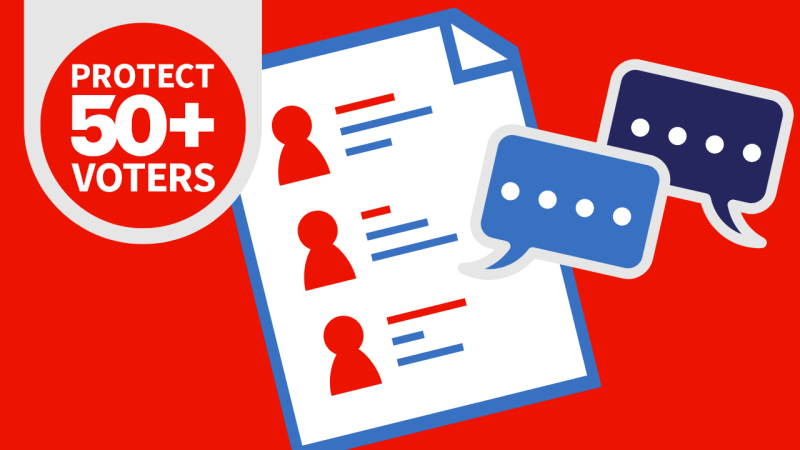 Know the Issues
AARP Minnesota is fighting to make sure voters 50+ can make their voices heard on issues that matter to them and their families. Learn more about these important topics in our issue briefs, and use the questions below to ask your state and federal candidates where they stand.
Questions to ask candidates:
Livable Communities
2020 marked the first time that adults over the age of 65 outnumbered school-age children in Minnesota. The Governor's Council on an Age-Friendly Minnesota recently submitted recommendations to ensure Minnesota is ready for that demographic shift.
FACT SHEET: Age-Friendly
STATE: What steps will you take to ensure all Minnesotans can live independently in their communities?
Prescription Drugs
Americans pay the highest prescription drug prices in the world. Nobody should have to choose between food and medicine, but Minnesotans are making hard choices like that every day due to out-of-control prescription drug prices.
FACT SHEET: Rx Affordability Board
STATE: What actions will you take to lower the high cost of prescription drugs in Minnesota?

FEDERAL: If elected, how will you lower prescription drug prices for all Americans?
Family Caregivers
Family Caregivers are the backbone of our Long-Term Care System. Roughly 600,000 family caregivers in Minnesota contribute an estimated $7.8 billion in unpaid care, often risking their own financial security to provide care for loved ones.
FACT SHEET: Paid Family and Medical Leave
STATE: What is your plan to support unpaid family caregivers in Minnesota?
Long Term Care Reform
America's
long-term care system is not just broken
— it doesn't exist. Americans age 50-plus and others in need of long-term care face a patchwork of public and private services, costly institutional care and reliance on family caregivers.
FEDERAL: How will you make affordable, quality long-term care options available, especially at home, while also supporting family caregivers?
Governance
The 2022 Minnesota Legislative Session ended without an agreement on major tax and budget issues, failing to address the many unmet needs of older residents across the state. Gridlock and partisan politics are hurting our state's ability to meet pressing needs such as the dire workforce shortage in long-term care; food insecurity, and the rising price of prescription drugs.
LEARN MORE: 2022 Legislative Priorities
STATE: How will you overcome gridlock to ensure lawmakers finish their work and deliver for Minnesotans?
Social Security
Social Security is a promise that must be kept.
FEDERAL: If elected, how would you protect earned Social Security benefits for the future?
Medicare
Medicare provides critical health coverage for older Americans.
FEDERAL: If elected, how would you strengthen it for the future?