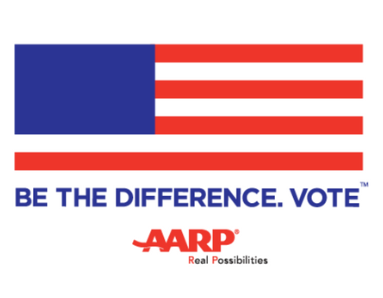 By Mary Van Beusekom

On Nov. 6, Minnesotans will find a packed ballot with choices for governor, lieutenant governor, both U.S. senators, all eight U.S. House members, all 134 state House members, and various judicial and local officials.

In the governor's race, U.S. Rep. Tim Walz (DFL), 54, is facing Republican Jeff Johnson, 51, a Hennepin County commissioner.

To help ensure that the winners address key issues facing older residents, AARP Minnesota urges voters to review the candidates' stances carefully.

"Seniors tend to be the most reliable voting bloc in terms of turnout," said Larry Jacobs, director of the Center for the Study of Politics and Governance in the University of Minnesota's Humphrey School of Public Affairs.

"The senior vote is always important in every election, but it is especially important in the midterm elections, when turnout is lower," he said.

Two important issues for older voters in this election are long-term care and proposed changes to Medicare and Medicaid, according to Erin Parrish, director of advocacy and outreach at AARP Minnesota.

Long-Term Care Reform
A Minneapolis StarTribune series last year exposed thousands of uninvestigated cases of abuse, sexual assault and robbery at senior-care homes, prompting demands for long-term care reform and an investigation of the more than 25,000 backlogged complaints lodged against facilities.

"The Department of Health has worked to address that backlog, but they continue to receive nearly 400 complaints every week," said Parrish.

AARP Minnesota is calling on lawmakers to strengthen and expand the rights of vulnerable adults and their families, enhance criminal and civil remedies for these adults, and require assisted-living licensing and dementia-care standards.

Medicare and Medicaid
AARP is worried about proposed changes to Medicare and Medicaid. "Members of Congress continue to talk about changing Medicare into a voucher program, meaning that recipients would receive a lump sum to buy insurance on the private market," Parrish said.

Current Medicare recipients would continue to receive benefits. But for new Medicare enrollees, the changes could mean an end to the program's guaranteed benefits, Parrish said. And they may not be able to afford a plan on the private market that covers their medical costs, requiring them to pay more out of pocket.

Medicaid, called Medical Assistance in Minnesota, is essential to keeping rural communities healthy by supporting outstate hospitals and allowing residents statewide to stay in their homes longer, saving taxpayers money, Parrish said.

Currently, federal dollars fund half of Medical Assistance costs, giving the state flexibility in responding to changing needs, such as demographic shifts or public health crises.

Block grants and per capita plans have been proposed, however, that would cap federal payments.

"If the block grant doesn't cover the state's health care needs, the state would have to raise taxes or cut programs," Parrish said.

AARP is nonpartisan and does not endorse candidates, but urges all voters to turn out. For more on the issues, go to aarp.org/vote.

Mary Van Beusekom is a writer living in Excelsior, Minnesota.