AARP's priority this session was fighting for legislation that addresses the financial security of the 50+ population.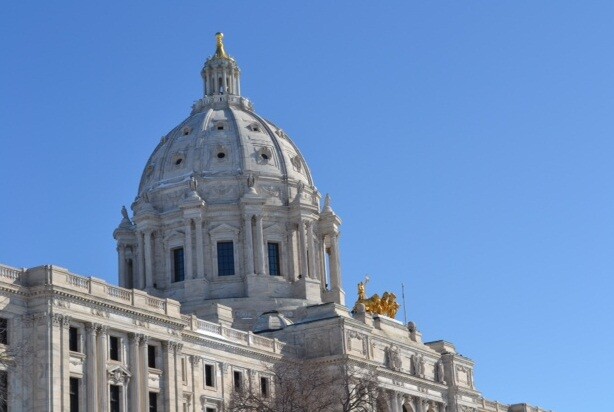 Our top two priorities were:

Enhancing retirement security through the Minnesota Secure Choice plan.
Helping caregivers balance workplace and eldercare responsibilities.
Enhancing Retirement Security
Minnesota Secure Choice Feasibility Study Enacted
This year AARP helped passed legislation to study the feasibility of developing a new Minnesota Secure Choice in Retirement Plan that will enable more workers to save for retirement at work by providing a convenient way for people to save on the job, and to continue to save if they change jobs. The Secure Choice Plan would be created at the state level and allow workers to set aside wages through an easily accessible, low-cost retirement savings vehicle. Three out of five families headed by a person 65 or older have no money in retirement savings accounts. In Minnesota 1,216,536 people-- or 39.8 percent of workers -- do not even have access to a retirement plan at work. The study will be conducted by the Commissioner of the Management and Budget and a report is due to the Legislature January 15, 2015. This bill was part of Women's Economic Security Act . ( SF 2078 / HR 2419) Senate Authors: Pappas, Johnson. House Authors: Fritz, Nelson, Abeler, Atkins, Murphy, E., Lesch, Winkler .
Financial Security For Unpaid Family Caregivers
New Law Allows Employees to Use Sick Leave for their Grandchildren and In-laws
AARP was successful in passing legislation allowing family caregivers to use their employer-provided sick leave benefits to care for their grandchildren and in-laws. The bill also prohibits employers from discriminating against or retaliating against employees who use or request time this off. This law was part of the final Women's Economic Security Act. ( SF 2105 / HF 2461) Requiring all employers to offer paid sick leave. Senate Author: Pappas; House Authors: Rep. Lesch, Senate Coauthors Hayden, Hawj, Marty. House Co-Authors, Winkler, Anzelc, Davnie, Melin, Laine, Nelson, Kahn, Loeffler, Murphy, E., Hornstein, Metsa, Allen, Huntley, Johnson, S., Simonson, Hansen, Falk, Sundin, Slocum, Newton, Radinovich.
New Law Requires Report on How Minnesota Will Comply With Medicaid Laws Protecting Caregiver Spouses
Currently in Minnesota, individuals with defined pensions are able to retain this retirement income without having their spouse lose Medicaid eligibility, however, those with defined contribution plans such as 401ks are not. AARP advocated for a change in Medicaid law that would allow a spouse living in the community to convert their retirement accounts (401ks, IRAs) to an income stream that they could live on when their spouse is in need of Medicaid for expensive nursing home care. The new law requires the Commissioner of Human Services to meet with stakeholders to recommend legislation by January 2015 on how Minnesota will comply with the federal law regarding the protection of retirement assets . (SF 2267 / HF 2241) Senate Authors: Carlson, Eaton, Marty, Hoffman. House Authors: Savick, Murphy, M., Ward, J.A., Yarusso, Masin, Sawatzky, Metsa, Erickson, R.
Family Caregiver Employment Discrimination Protections Defeated this Year
The bill to protect family caregivers who provide eldercare from workplace discrimination by addingfamily caregivers as a protected class under employment law was defeated this year by opposition from business groups, counties, cities and school administrators. However, the good news is family caregivers of children are protected under the Women's Economic Security Act which prevents employers from discriminating against and requires employers to treat family caregivers equal to other workers in hiring, firing and promotions. This bill was part of the Women's Economic Security Act. ( SF 2006 / HF 2300) Senate Authors: Wiklund, Goodwin, Dziedzic, Sheran, Sieben. House Author: Melin.
Protect consumers from Telecommunications Deregulation
Telecommunications Deregulation Defeated This Year
This session AARP was successful in defeating controversial telecom deregulation legislation that puts reliable phone service at risk for MN consumers. Expenditures on utilities and telecommunications are becoming a larger portion of the household budget for those aged 50 and older. That's why AARP is fighting for fair and reasonable utility rates, and safe and reliable utility services. AARP will continue to fight to ensure that our members and all Minnesota families have reliable, affordable phone service they can count on, especially during extreme weather or other emergencies. ( SF 584 / HF 985) Senate Authors: Sparks, Saxhaug, Dahms, Koenen, Ruud. House Author: Johnson, S., O'Driscoll, Hoppe, Savick, Atkins, Metsa, Gunther, Masin, Lillie, O'Neill, Sundin, Radinovich.
Protecting Seniors on Elderly Waiver Program
Increased Consumer Protections Passed For Seniors Losing Elderly Waiver Services
AARP worked to pass legislation that strengthens consumer protections for the thousands of seniors losing elderly waiver services beginning January 2015 due to eligibility changes in the program. The new law clarifies that seniors who may have sold their home and moved into an Assisted Living Facility and no longer have suitable housing can stay eligible for the program if they are at risk of self-neglect. The law also extends the appeals process from 10 to 30 days to give seniors more time to file an appeal over the loss of coverage. AARP is hopeful these protections can mitigate the real potential for harm and costly institutionalizations as seniors lose coverage and are transitioned to less robust and possibly inadequate programs. AARP is interested in hearing from members experiencing disruption in care due to these changes. If you or someone you know is impacted please contact Mary Jo George at mgeorge@aarp.org. (SF 1113/ HF 1295) Senate Authors: Hayden, Eaton, Eken, Lourey, Hoffman. House Authors: Fritz, Abeler, Allen, Huntley, Hilstrom, Bly, Slocum, Loeffler.
Other Legislation of Interest to AARP Members
Increased Wage Increase for Staff Working in Home Care and Community Based Settings
AARP supported the final budget bill which included a 5% increase to home and community based providers. Under the legislation, 80% of the funds must be used to increase staff wages. Last year's budget bill included a 5% increase to nursing homes and their workers.
Advanced Practice Nurses Authorized to Practice Independently
AARP supported legislation that authorizes Advanced Practice Nurses to practice independently. These highly trained nurses were previously required to have agreements with doctors before they could practice impeding access for consumers, especially in rural areas, where there is a shortage of physicians.
Dementia Training Required for all Staff Working in Assisted Living Facilities
A new law was passed that requires Assisted Living Facilities to train their staff in dementia before they can market themselves as providing dementia care.
Join AARP Minnesota's Grassroots Advocacy Team.
Worried about retirement security? Consumer fraud? Improving health care? Lend your voice to AARP's advocacy efforts at the State Capitol, in Washington and in your own community. Your skills and experience can truly make a difference. Find out how you can become an AARP advocate in your community. Contact: Joan Gunderson-Palmer at Jgunderson-palmer@aarp.org