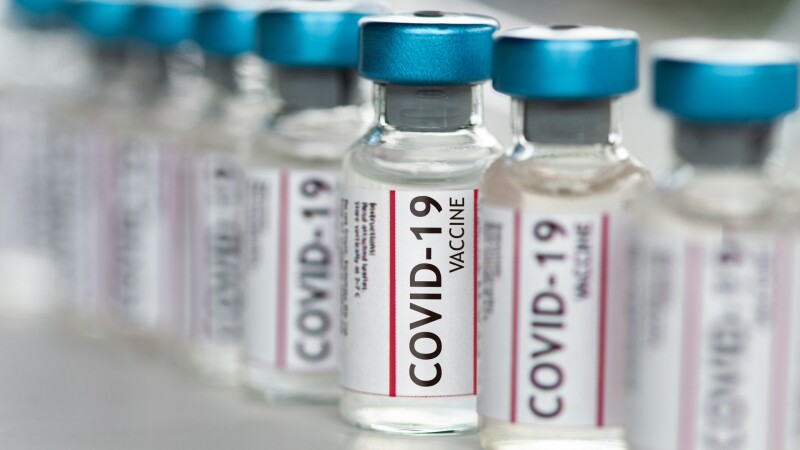 AARP Minnesota State Director, Will Phillips, participated in a press conference today with Governor Tim Walz and the Minnesota Department of Health to share the state's next steps in its vaccine distribution plan. AARP Minnesota has been calling on the state to prioritize older Minnesotans to receive a COVID-19 vaccine.

Minnesotans age 65 and older can make appointments by visiting mn.gov/vaccine or by calling 612-426-7230 or toll free, 1-833-431-2053. Minnesotans should attempt to make an appointment online before dialing the call center. Minnesotans who cannot immediately make an appointment may be able to sign up for a waitlist.

Governor Walz called for further supply of the vaccine from the federal government and announced a COVID-19 vaccine pilot program, which included targeting adults 65 years of age and older.

The pilot program serves as the foundation for mass vaccination clinics that will be available across Minnesota once the federal government increases vaccine supply.
Previously, vaccines in Minnesota were reserved for healthcare workers and long-term care residents, who can receive vaccines through their workplaces, care facilities or local public health agencies.
Walz shared that while this pilot currently expands the priority populations eligible for a vaccine, additional details on Phase 1b are "dependent on decisions to be made by the federal government," which will be announced in the coming weeks.
Due to Minnesota currently having a limited number of vaccines, not everyone eligible for the pilot will be able to get vaccinated as they'd want.
Health officials shared that appointments will be necessary at the pilot sites. While people who are now eligible may also get a vaccine through their health care provider, providers will reach out to their patients to let them know when those appointments can be made available. Minnesotans are asked not to call their providers directly looking to get a vaccine.

STATEMENT from Will Phillips, AARP MN State Director, at the Minnesota Department of Health Press Conference (1/18/21):

Thank you Governor Walz and Commissioner Malcolm for inviting me to speak about our state's vaccine allocation plan.

My name is Will Phillips, and I am the state director for AARP Minnesota, a non-partisan, non-profit social impact organization with a membership of nearly 640,000 Minnesotans over the age of 50.

This pandemic has had a devastating impact on our members and all older Minnesotans.

According to the CDC, people ages 50 to 64 with COVID are four times more likely to end up in the hospital than their younger counterparts, and worryingly, at 30 times greater risk for death. If you are 65 to 74 years old, the risks are even higher.

In fact, the January 14 MDH weekly report shows us that out of 5,696 COVID-related deaths in Minnesota, nearly 98% of those were people 50 years of age and older, some 89% were 65 and older, and 73% were 75 and older.

COVID has ravaged our state's nursing home and assisted living facilities; isolation – long a problem for older Minnesotans – has become an even greater threat to the health and well-being of countless Minnesotans; and for older workers who have lost work, we know that the road back will in many cases be more difficult due to age and ageism.

All of this is why we have been calling on the state to prioritize older Minnesotans to receive a vaccine.

We are glad the state is moving to further prioritize Minnesotans 65 and over and support new guidelines to expand access to more older adults. These individuals must be given priority access to vaccines, in addition to those individuals receiving care in nursing homes and other long-term care facilities.

Whether you are living in the community or receiving long-term services and supports in your own home, you should be able to receive a COVID- 19 vaccine. Here in Minnesota, a significant percentage of long-term services and supports are provided in individuals' own homes. We also strongly urge the state to prioritize the staff who provide care in these settings to receive a COVID-19 vaccine.

As we work to prioritize additional groups of people, we must ramp up production; and we strongly urge policymakers at the local, state and federal levels to immediately address whatever barriers may be causing delays in distribution and getting shots in people's arms here in Minnesota.

Finally, we must ramp up our communication efforts.

We are hearing regularly from our members who are confused about when and where to get a vaccination, and don't know where to go to get clear and accurate information.

AARP has asked the state to regularly post information and updates on vaccine administration on a public website to ensure transparency about state efforts as well as critical information about when additional individuals will be eligible to be vaccinated.

Our federal government, state officials, and the private sector must work together to be much more clear about when and how to sign up to be vaccinated and to efficiently manage the processes to administer the vaccines.

We ALL must be deliberate in order to reach people who lack access to high speed internet, who are not online otherwise, who have lost connection or become socially isolated in this pandemic; and otherwise populations who are at the highest risk of hospitalization and death due to COVID.

We now have the hope of ending the pandemic through widespread vaccination, but for it to work, our state must make and implement plans that are guided by the evidence.

It's time for full-scale mobilization. When we do that work well, we will finally get back to normal.