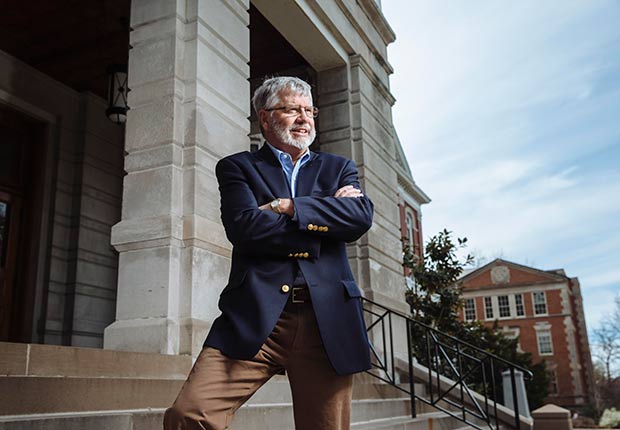 By John Reinhart

A schoolteacher and a county official reflect the diverse backgrounds represented on AARP Missouri's newly formed Action Council. The 20-person council is charged with providing guidance to the state organization on state and national public policy issues.

Jay Hardenbrook, AARP Missouri director of advocacy, said he sought individuals with varied backgrounds to embody the richness and diversity of the state. The only commonality he looked for was that they had extensive experience working on policy issues. That's the case with both Ron Sergent and Crystal Williams.

Sergent, 69, from Columbia, is a retired schoolteacher. He began volunteering for AARP almost 10 years ago after responding to a newspaper ad. Sergent said his career as a junior high history and government teacher has served him well when advocating on behalf of AARP at the state Capitol.

Williams, 54, of Kansas City, is in her second four-year term as a Jackson County legislator. The first woman elected to the county legislature, Williams is now its chair. She said she was attracted to serve on the Action Council after working alongside AARP staff through the years on a variety of policy issues.

Harnessing the power
Both Sergent and Williams said the council is poised to play an important role in establishing AARP as a powerful and successful advocate for the state's 50-plus population. Its responsibilities include:

Helping AARP Missouri take a stand on current state and federal issues, from caregiving to utility rate regulation.
Taking a long-range approach to advocacy issues by working with AARP state staff on strategies to address key concerns, especially financial security and health care.
Harnessing the power of the association's 755,000 Missouri members through education and information campaigns.
Hardenbrook said working on policy issues year-round and taking a long-term outlook are critical to AARP's success in shaping public policy in Missouri.

"Typically, we focus on issues of the day," he said. "But to be truly successful we also have to work diligently in developing a long-term plan around policy issues."

Among the council's priorities at the state level are passage of the CARE Act, which would require hospitals to provide instruction to family caregivers on the medical tasks they will need to perform when a patient returns home; giving nurse practitioners who have completed advanced education at the master's or doctoral level more authority to use the full scope of their training and expertise, which is especially important in rural areas where access to physicians is limited; and passage of "work and save" legislation, which would help workers build their own retirement savings through employer-based plans.

The issues the council will pursue affect all Missourians, not only AARP members and their families, Hardenbrook said, noting that they not only cut across generational lines, but are important for people regardless of social or economic status.

Williams said AARP has the potential "to be the most powerful public policy advocate in the state of Missouri" by demonstrating that it has arrived at policy positions "thoughtfully and collaboratively."

"The Action Council has a role in educating AARP members about public policy," she said. But it is also important for the Action Council to listen to members about the issues of concern to them, Williams said.

By listening, she said, the council will better understand how to engage AARP members in Missouri on public policy issues.

The promise of the Action Council—in enhanced coordination of advocacy efforts and in tapping AARP's sizable membership in Missouri—"will only make our message more powerful in Jefferson City," Sergent said.

Sergent is particularly excited about the opportunity to travel the state to talk about AARP's efforts on public policy. "I enjoy going out and telling people what we're doing," he said. "It's very rewarding. It makes me feel that I've done something important."

John Reinhart is a former strategies communications director for AARP.