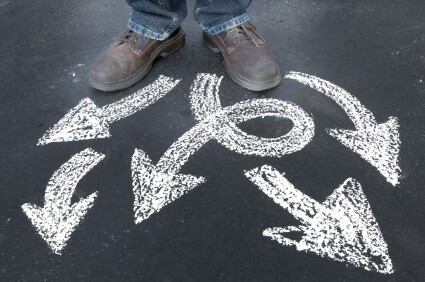 "Week 3 of Blogging! " It has been an interesting adventure already and for those of you that read last week's blog, it was great for me to have heard from several readers that have actually had an opportunity to ride an E-bike. I really think this is a way for not just me, but for many of us as we seek to renew past adventures, to again get out into the great outdoors! I even had a dream about "Terminator Hill" this week and it had better watch out because I'm coming back!

The E-Bike learnings (and I will have more on this in a future blog) are only a part of how important it is to surround ourselves with the right life plans to meet our needs. A month ago we moved into a condo from a home I had lived in for the past 20 years. When we moved in to the home I was 34 and the many steps needed to navigate the several floors in this split level home never even crossed my mind. (In fact I thought of them as a bonus workout each day). Unfortunately, at 54 and dealing with my leg weakness and muscular dystrophy I had literally been going up and down steps using my hands and feet. It was becoming something I really dreaded. Our new condo is great! I just realized that I have not had to navigate stairs in weeks and I feel like the world is a different and more manageable place! It's nice to have a home that I'm comfortable in, instead of fearing going from one level to the next. Do I miss the home that we raised our kids in? Yes, I'm sure I always will but I really feel this move has improved my quality of life.

The move got me thinking, planning ahead is great and all, but life happens...and we adapt. Sometimes that's easy and sometimes we struggle through. That's where AARP and my job experience comes in handy. I'm really impressed with the work that we are doing around Life Reimagined here. The philosophy offers real templates for making changes in your life. Getting help in navigating change, no matter what situation you find yourself in, is what Life Reimagined is about.

I also want to point to the great resources on the AARP site. The Future of Home Sweet Home is a piece that really begins to focus on the new trend in our country to not relocate to the sun belt but to stay in the city you have lived most of your life in. Our new condo isn't far from our old home. Our kids and family are still nearby. We are seeing this trend throughout the country as our members in northern climates are staying put, and those in warmer climates also finding better ways to navigate. The three-minute video hits home for my situation and may be a great option for many of us as we make decisions to stay in our home town.

Have you made the big move yet from your family home? I hear people are doing all sorts of things from moving into smaller places to groups of people living together, to even some people who live on cruise ships year round as an alternative! How has it worked out for you?