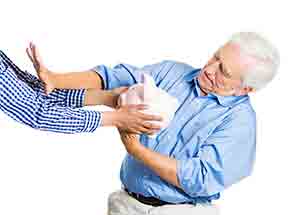 Many older Americans rely on loved ones to help manage their bank accounts. But what happens if a family member is stealing?

A new state law aims to crack down on exploitation of adults who are 65 or older or disabled, regardless of their mental capacity. The law encourages financial institutions to let such customers submit a list of trusted individuals to be notified in case of exploitation, and requires the institutions to contact law enforcement and social service agencies as well as people on the list if financial abuse is suspected. However, an institution may withhold information about an inquiry from anyone—even a family member or caregiver—suspected of committing fraud.

AARP North Carolina fought for the law and urges citizens to report financial abuse to the state Department of Justice by calling 877-566-7226 toll-free. To learn more about exploitation, call AARP at 866-389-5650 toll-free.