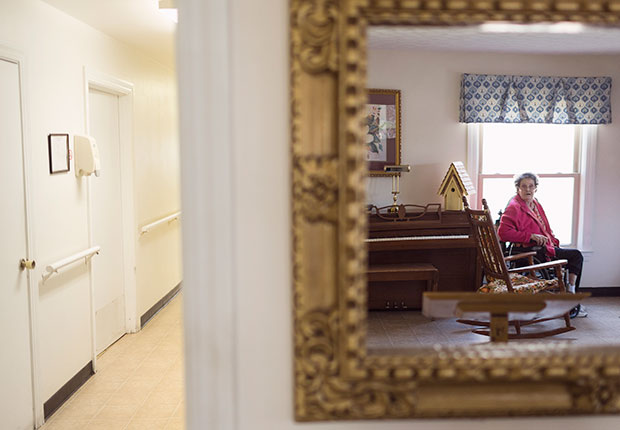 By Lisa H. Towle

Nancy Graham, 74, just wants to go back to West Virginia, according to her son Jeff. But the Graham family's story shows how messy and difficult a guardianship case can become. A uniform law linking North Carolina to other states could help resolve the situation.

Jeff Graham, 51, and his family helped care for his mother, who could not drive because of a disability. Living on her own, Nancy Graham started behaving erratically. Catawba County was named as Graham's guardian by a court, and she was moved to assisted living facilities around Conover. Medicaid helped pay for her care.

Graham is allowed to visit with family members, but Jeff and his wife, Lovelia, of Claremont, said she is depressed and wants to return to West Virginia, where a daughter has offered to become her guardian.

"We understood this was to be temporary custody" by the county, said Jeff Graham. "That was 10 years ago, and guardianship still hasn't been relinquished. We've been to court about it. I was told we would be part of any decisions, but I don't feel we are part of the decisions. What we have here is a mess."

Michelle Pennell, supervisor of adult services for the county's social services department, characterized the situation as "frustrating" due to the complex guardianship issues involved in Nancy Graham's case.

"We have a caring family living in two states," Pennell said. "Now that things like Medicaid and standards of care are involved, and since we are her guardian, it's more complicated. It's a legal matter."

One development that could help resolve this case would be if the General Assembly were to adopt the Uniform Adult Guardianship and Protective Proceedings Jurisdiction Act, which would make it easier to transfer cases from state to state. AARP North Carolina is advocating for the legislation; the General Assembly begins a new session April 25.

So far, 42 states, including West Virginia, have passed the law, which helps ensure that court-ordered guardianships are portable from state to state.

Multistate cases
Reliable information is scarce on how many older North Carolinians have guardians. It's estimated that 1.5 million adults nationwide are cared for by a guardian.

A guardian is appointed when a court determines that an adult is unable to manage his or her affairs, or is unable to make important decisions. In an increasingly mobile society, adult guardianships often involve more than one state.

Adoption of the uniform law could make it easier for the courts and North Carolina, West Virginia and the family of Nancy Graham to work out an agreement for her care, Pennell said.

Charmaine Fuller Cooper, associate state director for advocacy for AARP North Carolina, said, "The fact is, every family is different and caregiving situations change, but caring for a loved one across state lines should be consistent when it comes to the law."

Cooper said the uniform law would also help prevent exploitative actions such as "granny snatching"—the practice of taking a vulnerable adult from a caregiver and across state lines in order to establish guardianship, often to gain control of money or other assets.

Volunteer advocates for AARP North Carolina are hopeful of passage. Last year, the state House of Representatives voted unanimously to approve the bill on guardianship jurisdiction that would sync North Carolina with other states. Now the focus will be on the Senate.

John Eller, director of Catawba County Social Services, said he agrees that the uniform guardianship law is needed.

"We've just got to have a better system," he said. "Right now, what exists isn't necessarily senior-friendly or caregiver-friendly. Uniform guardianship for adults would be a valuable tool for those who want to act in the best interests of a vulnerable population."

Lisa H. Towle is a writer living in Cary, N.C.