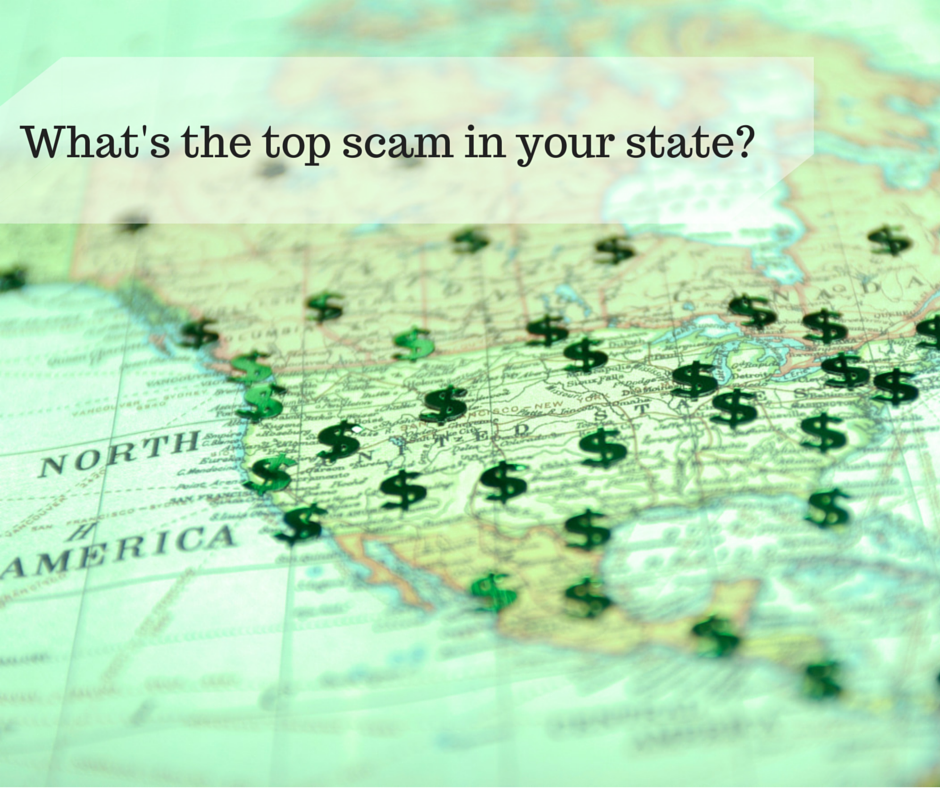 Report finds Arkansas ranks 15th nationally in ID theft complaints for 2014


AARP Fraud Watch Network offers tips to safeguard against most common scams
LITTLE ROCK — Arkansas reported the 15th highest proportion of identity theft complaints among the 50 states, a national report shows. AARP's Fraud Watch Network offers tips so Arkansans can learn how to protect themselves from the top scams reported in 2014.
For the 15th consecutive year, identity theft was the top complaint nationally in the Federal Trade Commission's Consumer Sentinel Network Data Book, accounting for 13 percent of the total 2.5 million filed complaints.
States are ranked by number of ID theft complaints per 100,000 population; in Arkansas, ID theft measured 83.6 complaints per 100,000 people, the 15th highest in the nation. The state with the most ID theft complaints per 100,000 people was Florida (186.3 complaints), and the lowest was South Dakota (36.3 complaints per 100,000).
The most common types of ID theft reported by Arkansans last year were Social Security, Medicare and other government documents or benefits fraud (27 percent); phone or utilities fraud (15 percent); credit card fraud (11 percent); and stealing money from bank accounts (6 percent).
Including all types of scams, a total of 16,281 complaints were filed with the Federal Trade Commission (FTC) by Arkansans in 2014.
The top 10 scams reported by Arkansans are as follows (this summary describes each scam in more detail):

1. Identity theft: 2,481 people victimized

2. Debt collection: 1,481 victimized

3. Prizes, sweepstakes and lotteries: 1,377 victimized

4. Impostor scams: 1,195 victimized

5. Telephone and mobile services: 748 victimized

6. Banks and lenders: 531 victimized

7. Auto-related complaints: 523 victimized

8. Television and electronic media: 336 victimized

9. Shop-at-home and catalog sales: 330 victimized

10. Internet services: 251 victimized
"Every 2 seconds someone's identity is stolen and a con artist takes over their life," said Maria Reynolds-Diaz, AARP Arkansas State Director. "The AARP Fraud Watch Network is a go-to resource for information about how people can safeguard their identity and learn to spot and avoid scams so they can outsmart con artists before they strike."
The AARP Fraud Watch Network arms Arkansans, and all Americans, with the tools they need to spot and avoid scams. A free resource for people of all ages, the Fraud Watch Network offers real-time alerts about the latest scams in your state, a scam tracking map where people can report on scams so their friends and neighbors know what to watch out for, a guide to outsmarting con artists, and a helpline where Arkansans can talk to a trained volunteer for advice if they or someone they love has been scammed. More information is available at www.aarp.org/fraudwatchnetwork or by calling toll free 1-877-908-3360.
How does ID theft work? Someone takes your personal information—like your Social Security number or credit card account number—to steal your money or open new accounts in your name.

ID theft can be low-tech—picture a scammer digging through your mailbox or trash for credit card statements or other financial information— or high tech, like hard-to-detect email or text phishing scams that unleash malware on your computer or trick you into voluntarily disclosing personal information.
What should you do?• Shred sensitive documents before placing them in the trash.

• Check your financial accounts frequently to see if there's any unusual activity.

• Don't click on any links in emails from people you don't know.

• Get a free credit report annually through one or more of the major credit bureaus.

• Be careful about sharing personal information on social media. Set your Facebook privacy settings so your profile is visible only to known and vetted friends and only accept friend requests from people you know and trust.
The Consumer Sentinel Network Data Book is based on consumer complaints filed with the FTC, and is available to more than 2,000 civil and criminal law enforcement agencies across the country and abroad to help identify fraud trends, research cases, identify victims and track possible targets. It does not include "Do Not Call" complaints. The Data Book may be accessed at the link in the second paragraph, or at https://www.ftc.gov/system/files/documents/reports/consumer-sentinel-network-data-book-january-december-2014/sentinel-cy2014.pdf

About AARP: AARP is a nonprofit, nonpartisan organization, with a membership of nearly 38 million, that helps people turn their goals and dreams into real possibilities, strengthens communities and fights for the issues that matter most to families such as health care, employment and income security, retirement planning, affordable utilities and protection from financial abuse. We advocate for individuals in the marketplace by selecting products and services of high quality and value to carry the AARP name as well as help our members obtain discounts on a wide range of products, travel, and services. A trusted source for lifestyle tips, news and educational information, AARP produces AARP The Magazine, the world's largest circulation magazine; AARP Bulletin; www.aarp.org; AARP TV & Radio; AARP Books; and AARP en Español, a Spanish-language website addressing the interests and needs of Hispanics. AARP does not endorse candidates for public office or make contributions to political campaigns or candidates. The AARP Foundation is an affiliated charity that provides security, protection, and empowerment to older persons in need with support from thousands of volunteers, donors, and sponsors. AARP has staffed offices in all 50 states, the District of Columbia, Puerto Rico, and the U.S. Virgin Islands. Learn more at www.aarp.org