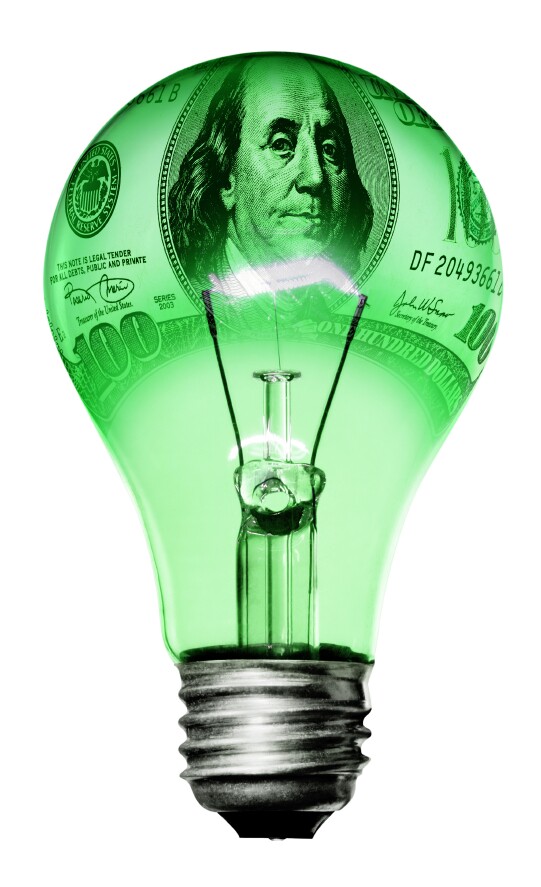 Lanza Also a Co-Sponsor; AARP Urges Leader Skelos to Back in New Budget

ALBANY, New York – As PSEG pushes the biggest potential residential electric rate hike in the history of the Long Island Power Authority on Long Islanders – and sends consumers a $4.4 million bill for its lobbying costs – most of the Island's state senators are voicing support for an independent utility consumer advocate to represent the interests of residential ratepayers.

And other key members of the Senate Majority have signed on as co-sponsors of a bill to create an advocate: Senate Aging Committee Chair Sue Serino of Dutchess County, whose constituents face a potential rate hike by Central Hudson Gas & Electric, and Andrew Lanza of Staten Island.

On Long Island, Senator Jack Martins has signed on as a co-sponsor of the bill, S.3356, while Senators Kemp Hannon, Phil Boyle and Michael Venditto voiced their support last week for an independent advocate. Aides said Senators Carl Marcellino and Tom Croci are also supportive.

The State Assembly included a new utility consumer advocate in its state budget proposal. AARP is urging Senate Majority Leader Dean Skelos – who has opposed the move in the past - to support creation of an independent utility consumer advocate in this year's final state budget.

S.3356 would create the office of utility consumer advocate, run by a director appointed by the governor and confirmed by the Senate for a six-year term and with the power to legally challenge unfair rate hikes. The director could be removed only for cause, ensuring independence.

AARP and the Public Utility Law Project (PULP) recently revealed that Long Island's residential utility ratepayers – who already pay among the highest electric bills in the nation - are footing PSEG's $4.4 million bill to push its proposed electric rate hike on them.

PSEG is lobbying LIPA for a nearly 12 percent electric rate hike over three years, starting next year, with mechanisms to allow for additional cost increases. Yet while Long Islanders pay for PSEG's lobbying costs, they have no meaningful seat of their own at the LIPA table.

AARP says what's good for the goose should be good for the gander; if a utility company can bill its customers to push rate increases on them, customers should have funding to push back.

"AARP is thrilled that a majority of the Long Island State Senate delegation, as well as our new Aging Chair, Senator Serino, and Senator Lanza, are supporting this important consumer protection," said Beth Finkel, state director of AARP in New York State. "Long Islanders already pay well above the national average for the basic necessity of electricity, and it's not right that consumers have to pay again for PSEG to try to raise those already sky-high rates without having a meaningful seat of their own at the table."

In 40 other states, utility consumers do have a meaningful voice. New York is one of just 10 states, and by far the largest, without an independent advocate for its utility consumers.

Consumer advocate offices in other states, with the power to legally challenge unfair rate hikes, save ratepayers far more than they cost. Connecticut's office reported $243 in rate reductions for every dollar spent in 2012, while California's reported a 153-1 return on investment.

But if anyone needs a strong voice at the table, it's New Yorkers.

Long Islanders paid 76 percent more than the national average for their electricity in December (21.49 cents per kilowatt hour vs. 12.15 cents), the last month for which data is available from the U.S. Energy Information Administration.

A 2014 AARP survey found 72 percent of Long Island voters 50 and older at least somewhat worried about affording their utility bills (with nearly half "extremely" or "very" worried) and 83 percent reporting a household financial strain from the cost to heat their homes last winter.

"Many older New Yorkers live on fixed or limited incomes, and when their utility bills go up they're often forced to choose between food or medication and keeping the heat and lights on," Finkel added. "With the threat of an unprecedented rate hike hanging over Long Islanders' heads, now is the time to give them a real voice."

Last year, AARP revealed that New York's investor-owned utilities pass onto their customers more than $10 million a year in costs to push rate hike and other regulatory changes, typically amortized over three to five years. PSEG, a public power entity, also intends to spread ratepayers' costs for its current rate hike push over three years.

Contacts: Erik Kriss, ekriss@aarp.org; Chaunda Ball, cball@aarp.org

Follow us on Twitter: @AARPNY and Facebook: AARP New York

AARP is a nonprofit, nonpartisan organization, with a membership of more than 37 million, that helps people turn their goals and dreams into real possibilities, strengthens communities and fights for the issues that matter most to families such as healthcare, employment and income security, retirement planning, affordable utilities and protection from financial abuse. We advocate for individuals in the marketplace by selecting products and services of high quality and value to carry the AARP name as well as help our members obtain discounts on a wide range of products, travel, and services. A trusted source for lifestyle tips, news and educational information, AARP produces AARP The Magazine, the world's largest circulation magazine; AARP Bulletin; www.aarp.org ; AARP TV & Radio; AARP Books; and AARP en Español, a Spanish-language website addressing the interests and needs of Hispanics. AARP does not endorse candidates for public office or make contributions to political campaigns or candidates. AARP Foundation is an affiliated charity of AARP that is working to win back opportunity for struggling Americans 50+ by being a force for change on the most serious issues they face today: housing, hunger, income and isolation. AARP has staffed offices in all 50 states, the District of Columbia, Puerto Rico, and the U.S. Virgin Islands. Learn more at www.aarp.org .