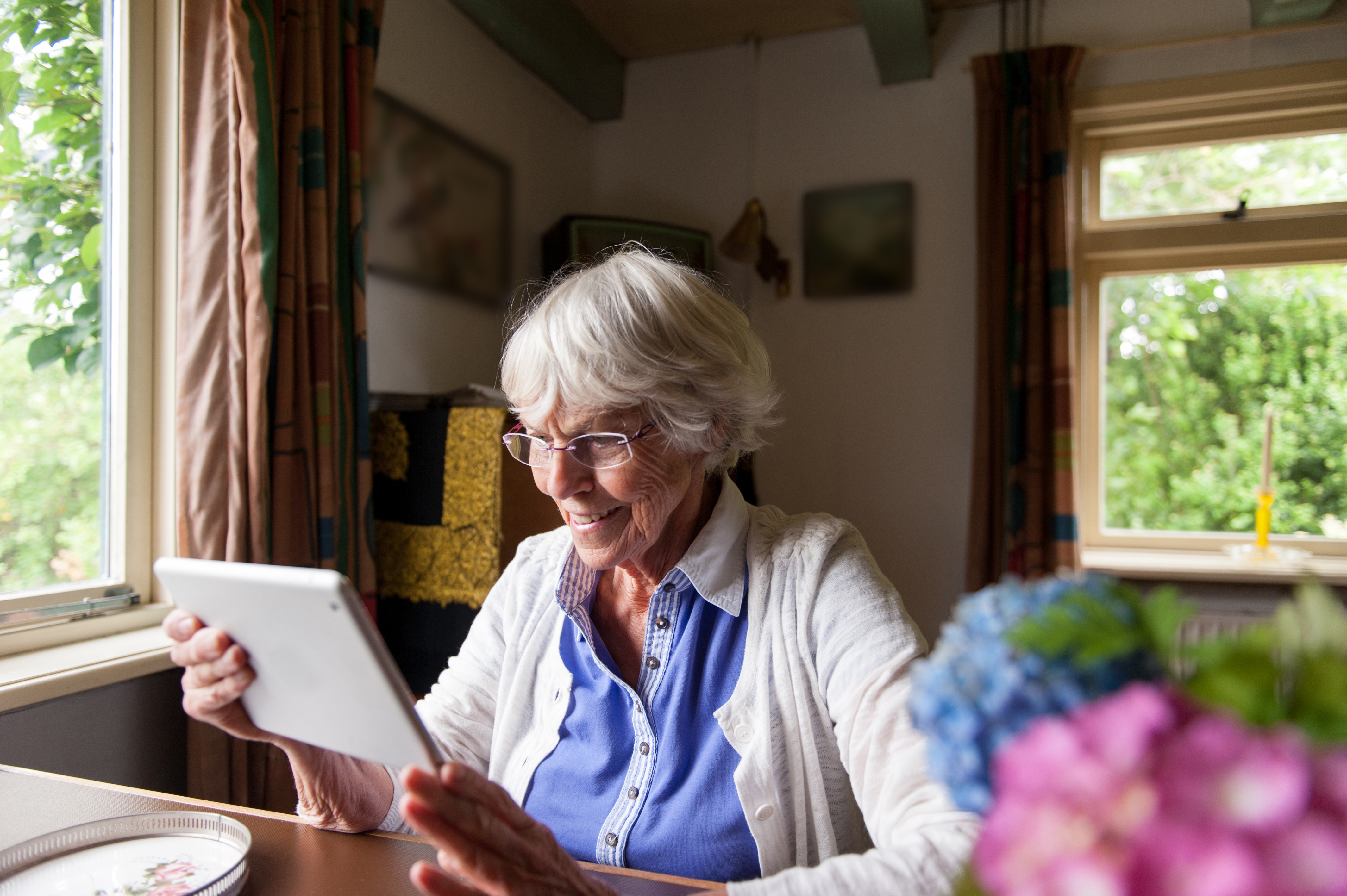 New NYS Law Requires Regular Communications & More; AARP NY Urges Families to Ensure Nursing Homes Are Complying

EN ESPAÑOL | ALBANY, N.Y. – As COVID-19 infection rates rise during this holiday season, AARP is alerting nursing home residents and their families of a new state law requiring nursing homes to have pandemic plans in place to protect residents – and to make those plans public.

The law, signed by Governor Andrew Cuomo in June, requires each nursing home to post its emergency plan on its website, or immediately upon a family's request.

The law includes these seven key facets, which require nursing homes to:

Update family members and guardians of infected residents at least once a day - and whenever the resident's condition changes;
Update all residents and family members and guardians at least once a week on the number of infections and deaths at the facility, by whatever means the family chooses - electronic or other;
Provide all residents free daily access to remote virtual videoconferencing or similar virtual communication methods with family members and guardians;
Have in place protection plans against infection for staff, residents and families.
Have in place a plan to maintain or contract for at least a two-month supply of personal protective equipment;
Have in place a plan to readmit hospitalized residents after treatment, and;
Face fines if they fail to comply with their emergency plans.
"Over 6,500 New Yorkers have died in nursing homes during the pandemic so far – plus an undisclosed number of nursing home residents who died after being sent to hospitals. Many of them were alone," said AARP New York State Director Beth Finkel. "We need to prevent a repeat of this epic tragedy, and one of the keys is ensuring residents' families can see what's going on inside their loved ones' nursing homes. This new law helps them do so, but New Yorkers must be vigilant and proactively monitor their loved ones' homes."

"Too many nursing home residents and families have been devastated over the last nine months because their facility failed to develop and implement basic safety protocols," said Richard J. Mollot, Executive Director of The Long Term Care Community Coalition. "This law provides strong requirements which, if enforced, will help protect residents in the face of a second wave of the pandemic."

New Yorkers can file complaints by using the on-line Nursing Home Complaint Form or by calling the State's Nursing Home Complaint hotline toll-free at 1-888-201-4563. The hotline is manned from 8:30 a.m. to 4:45 p.m. Mondays through Fridays; callers can leave voicemail messages during non-business hours. More information is here: https://www.health.ny.gov/facilities/nursing/complaints.htm

Contact: Erik Kriss, ekriss@aarp.org

Follow us on Twitter: @AARPNY and Facebook: AARP New York

About AARP

AARP is the nation's largest nonprofit, nonpartisan organization dedicated to empowering people 50 and older to choose how they live as they age. With a nationwide presence and nearly 38 million members, AARP strengthens communities and advocates for what matters most to families: health security, financial stability and personal fulfillment. AARP also produces the nation's largest circulation publications: AARP The Magazine and AARP Bulletin. To learn more, visit www.aarp.org or follow @AARP and @AARPadvocates on social media.

###