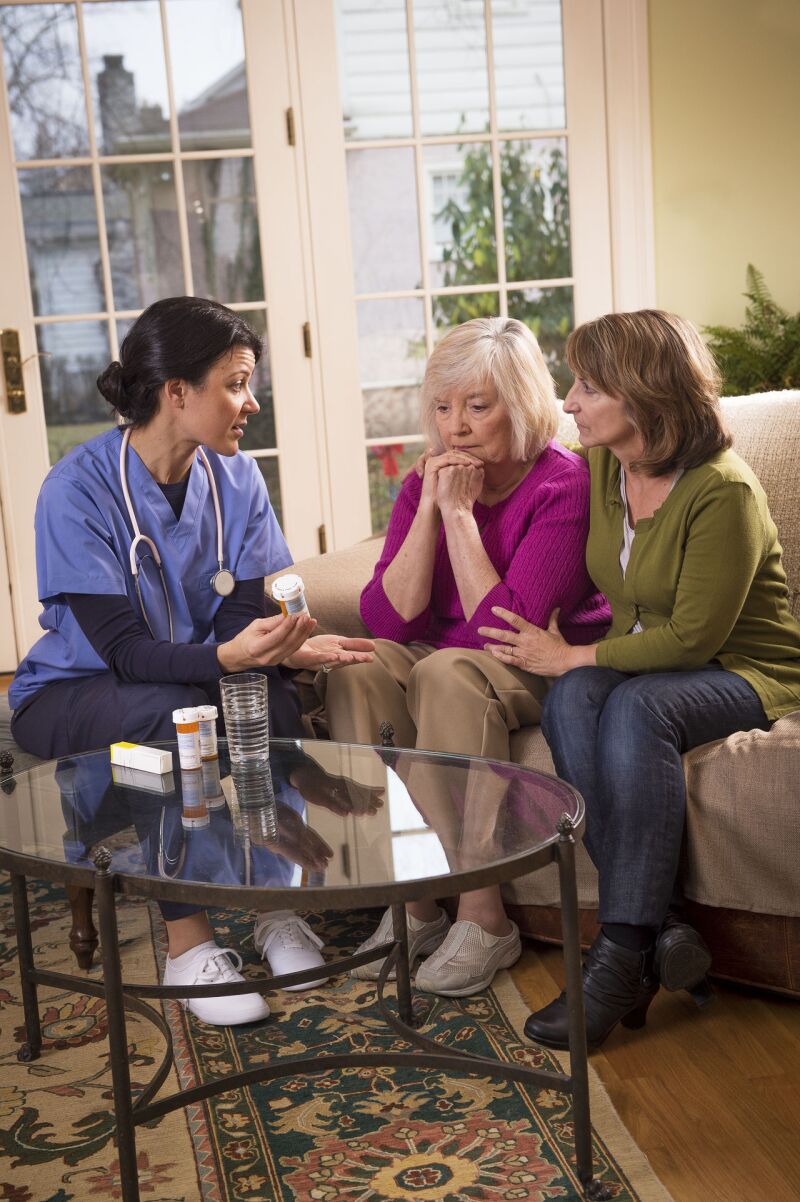 Increase for non-Medicaid Services for the Elderly Supports Working, Middle Class Family Caregivers
ALBANY, N.Y. – AARP New York State Director Beth Finkel issued the following statement today on Governor Andrew Cuomo's 2019-20 New York State Executive Budget proposal:
"Governor Cuomo's proposed $15 million increase for services that support working and middle class family caregivers in caring for their loved ones at home would help thousands of families.
This is a smart and visionary investment; these services help prevent unwanted placements in much costlier and mostly taxpayer-financed nursing homes, and our rapidly aging population is driving higher need.
The increase would fund more home-delivered meals, transportation to medical appointments and assistance with bathing, dressing and other daily activities - the kind of support working and middle class caregivers need to continue caring for loved ones at home.
Thousands of New Yorkers are stuck on waiting lists for these critical non-Medicaid services, and the Governor's proposal would mean many more New Yorkers will finally receive these services.
It's the right move to support family caregivers who, by the state's own estimate, provide $32 billion worth of unpaid care every year to our parents, spouses and other loved ones.
AARP urges the Legislature to support and enhance the Governor's proposal.
AARP will also work with legislators to advance a tax credit for family caregivers, which would help offset the nearly $7,000 that the average caregiver spends out of pocket every year on caregiving – nearly 20% of income. A tax credit for up to half of annual caregiving expenses, up to $3,500, would especially help caregivers of color; Hispanic caregivers spend over $9,000 to care for their loved ones on average – an astounding 44% of their income - and African Americans spend over $6,600, or 34% of income."
Contact: Erik Kriss, ekriss@aarp.org
Follow us on Twitter: @AARPNY and Facebook: AARP New York
AARP is the nation's largest nonprofit, nonpartisan organization dedicated to empowering Americans 50 and older to choose how they live as they age. With nearly 38 million members and offices in every state, the District of Columbia, Puerto Rico, and the U.S. Virgin Islands, AARP works to strengthen communities and advocate for what matters most to families with a focus on health security, financial stability and personal fulfillment. AARP also works for individuals in the marketplace by sparking new solutions and allowing carefully chosen, high-quality products and services to carry the AARP name. As a trusted source for news and information, AARP produces the world's largest circulation publications, AARP The Magazine and AARP Bulletin. To learn more, visit www.aarp.org or follow @AARP and @AARPadvocates on social media.
###