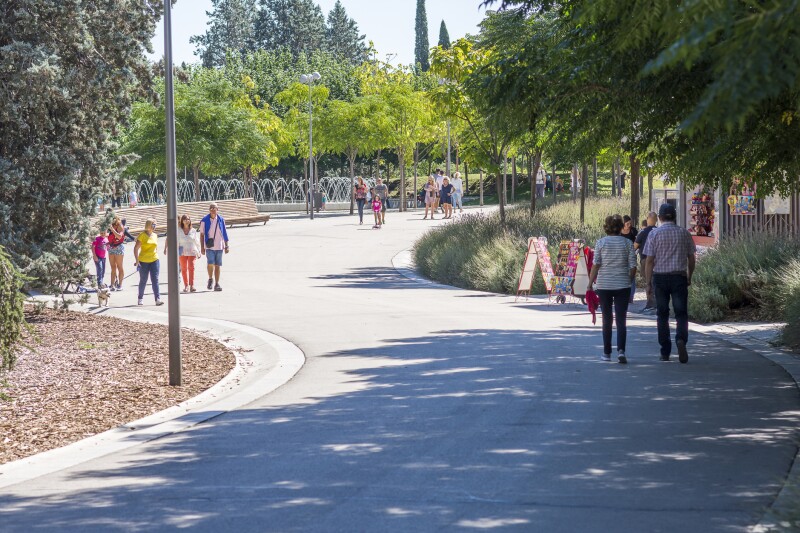 Governor's Instruction to State Agencies to Align with World Health Organization-AARP Guidelines Would Help NYers of All Ages

ALBANY, N.Y. – Governor Andrew Cuomo is aiming to make New York the first Age-Friendly state in the nation, and AARP today praised the Governor for his leadership on this issue of importance to New Yorkers of all ages.

The Governor outlined the groundbreaking goal as part of a health initiative in his 2017 State of the State agenda.

"As an initial order of business, the Governor will charge the Health Across All Policies effort with implementing actions to make New York the first Age-Friendly state in accord with the eight Age-Friendly/Livable Community Domains outlined by the World Health organization (WHO) and AARP," according to the State of the State message (pages 277-278).

The eight Age-Friendly/Livable Community domains outlined by WHO and AARP are:

Outdoor spaces and buildings
Transportation
Housing
Social participation
Respect and social inclusion
Work and civic engagement
Communication and information, and
Community and health services.
Already, 16 municipalities in New York and 137 across the country have joined AARP's Age-Friendly Network, committing their elected leadership to work actively toward making their town, city or county a great place for people of all ages.

"AARP enthusiastically supports Governor Cuomo's initiative to make New York the first Age-Friendly state in the nation," said AARP New York State Director Beth Finkel. "Governor Cuomo is showing great vision and foresight. His plan would prompt a rethinking of how all of our communities are structured for the benefit not only of the 50+ but for New Yorkers of all ages. Improvements such as properly designed curb cuts can help both an older resident in a wheelchair and a young parent pushing a baby stroller."

During the Governor's sustainability conferences around the state in recent months, Millennials and Empty Nesters were often mentioned together as seeking the same kinds of features in their communities: robust downtowns where they can gather socially and find employment, accessible public transportation options, homes located near train stations, and walkable neighborhoods.

AARP surveys have found that:

Nearly two thirds of New York's Millennials and almost half its Baby Boomers want proximity to a mix of shops, offices and restaurants.
Most New York voters 50 and older said they'd be more likely to stay in the state as they age if improvements are made in housing (70%), transportation (66%), and jobs (61%) for older adults.
Many New York Generation Xers and Baby Boomers are strongly considering leaving the state in retirement. Already, 22 percent of state pensioners receive their checks outside New York, and the state recently recorded its first decline in population in a decade.
But older residents bring tremendous value to the state, not only socially and culturally but also economically. In fact, New Yorkers age 50 and over contribute nearly $600 billion a year to the state's economy.

"We need to make New York Age-Friendly," Finkel added. "AARP enthusiastically looks forward to working with the Governor on this timely and trailblazing initiative."

Contact: Erik Kriss, ekriss@aarp.org

Follow us on Twitter: @AARPNY and Facebook: AARP New York

AARP is a nonprofit, nonpartisan organization, with a membership of nearly 38 million that helps people turn their goals and dreams into 'Real Possibilities' by changing the way America defines aging. With staffed offices in all 50 states, the District of Columbia, Puerto Rico, and the U.S. Virgin Islands, AARP works to strengthen communities and promote the issues that matter most to families such as healthcare security, financial security and personal fulfillment. AARP also advocates for individuals in the marketplace by selecting products and services of high quality and value to carry the AARP name. As a trusted source for news and information, AARP produces the world's largest circulation magazine, AARP The Magazine and AARP Bulletin. AARP does not endorse candidates for public office or make contributions to political campaigns or candidates. To learn more, visit www.aarp.org or follow @AARP and our CEO @JoAnn_Jenkins on Twitter.