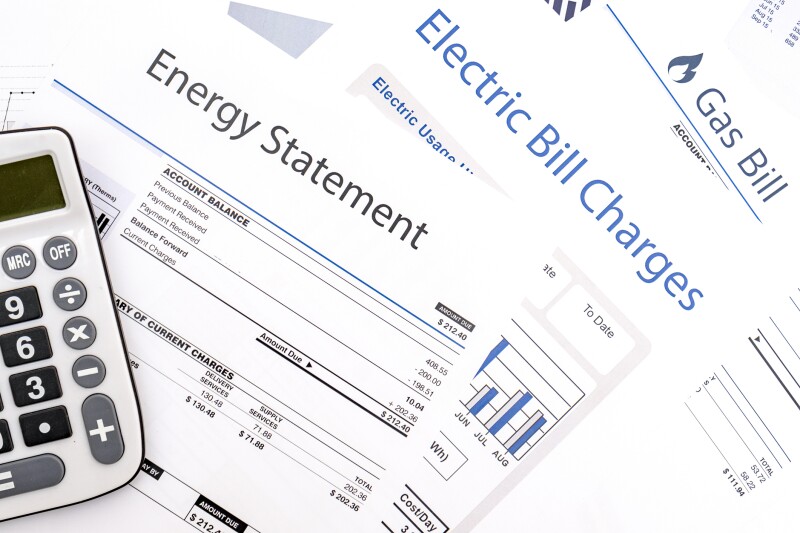 Especially With Huge Spike in Fossil Fuel Prices Projected, Continuing to Saddle Utility Customers with Bill 'Poor Public Policy'

ALBANY, N.Y. – AARP New York and the Public Utility Law Project of New York (PULP) are urging the State to push New York's utility companies to seek new federal funding to pay the cost of climate change projects.

The two organizations filed a motion with the State Public Service Commission (PSC) to launch a proceeding aimed at ensuring that all PSC-regulated utilities make efforts to apply for new funding available under two recently enacted federal laws: the Infrastructure Investment and Jobs Act of 2021 and the Inflation Reduction Act of 2022.

AARP and PULP support initiatives to reduce fossil fuel consumption in favor of more reliable, sustainable energy sources. But especially as the cost of natural gas –which also affects the price of electricity– and heating oil are projected to soar this winter, the organizations call continued reliance on utility customers to fund these multi-billion-dollar infrastructure projects "poor public policy."

"Tackling sustainability goals is the responsibility of all New Yorkers," said AARP New York State Director Beth Finkel. "These newly available federal funds provide the State and its utility companies with a golden opportunity to shift away from continuing to saddle utility ratepayers with the bill for achieving New York's sustainability goals. This won't ever be as important as now, with the projected mega-spike in energy prices this winter."

"We need to recognize that New Yorkers are already burdened with regular rate increases, volatile supply prices, and expensive fixed charges," said PULP Executive Director Laurie Wheelock. "It's just good public policy for our State and the utilities to use the federal funds available to supercharge our decarbonization efforts and help lower energy burdens at the same time."

"Ratepayers are already spending billions of dollars on various programs and projects approved by the PSC, including energy efficiency measures, renewable energy generation, electric vehicle charging infrastructure, new transmission lines, and the $8 to $12 billion subsidy to Constellation (formally Exelon), the largest corporate bailout in New York State history," AARP and PULP wrote in their filing with the PSC.

"In our opinion, no portion of customers' utility bills over which the Commission has authority, whether rates or surcharges, can be considered 'just and reasonable' in the absence of utility filings for federal funding," the groups added. "Further, we ask the PSC to include in this proceeding a reevaluation of the funding aspects of its decisions in various generic proceedings pertaining to energy efficiency and electrification to assess the potential that federal funding could replace ratepayer funding."

The federal Investment and Jobs Act of 2021 provides approximately $550 billion for efficient infrastructure improvements including generation, clean energy transmission and deployment, electric vehicle infrastructure, grid reliability, energy efficiency, and cyber security.

The recently signed Inflation Reduction Act of 2022 allocates $369 billion in federal tax credits and investments to energy efficiency and energy storage programs, clean energy production, transmission line construction, and other decarbonization technologies.

AARP NY and PULP strongly urge the PSC and New York's utility companies to seek federal funding to help meet the State's sustainability goals.

Contact: Erik Kriss, ekriss@aarp.org

Follow AARP NY on Twitter: @AARPNY and Facebook: AARP New York.

About AARP

AARP is the nation's largest nonprofit, nonpartisan organization dedicated to empowering people 50 and older to choose how they live as they age. With a nationwide presence and nearly 38 million members, AARP strengthens communities and advocates for what matters most to families: health security, financial stability and personal fulfillment. AARP also produces the nation's largest circulation publications: AARP The Magazine and AARP Bulletin. To learn more, visit www.aarp.org, www.aarp.org/espanol or follow @AARP, @AARPenEspanol and @AARPadvocates, @AliadosAdelante on social media.