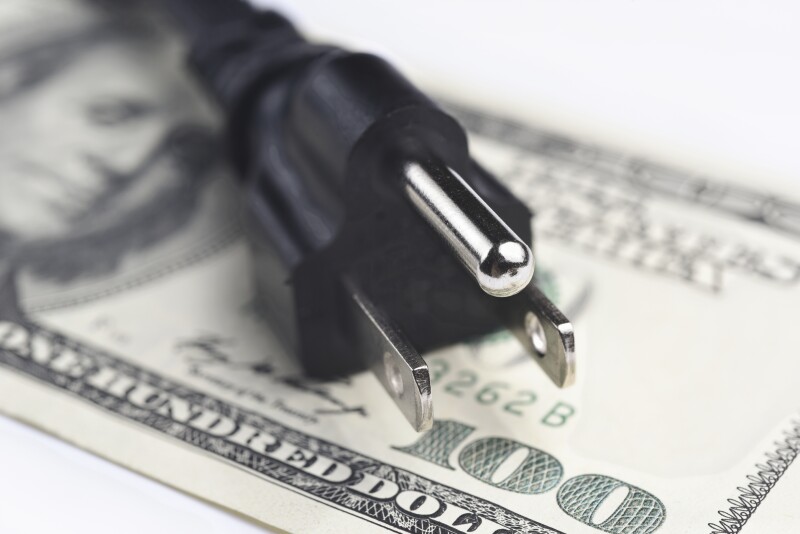 Groups Ask PSC to Detail Methodology to Determine Impact on Ratepayers of $8 Billion Nuclear Subsidy Plan at Sept. 13 Workshop

ALBANY, New York – Citing a lack of transparency, AARP and the Public Utility Law Project of New York (PULP) today asked state utility regulators to detail how they arrived at an estimated $2 per month bill impact on the average New York utility consumer resulting from the clean energy plan approved last month to subsidize upstate nuclear power plants.

The two consumer groups submitted a joint letter asking the New York State Public Service Commission (PSC) to hold an "in-depth discussion" of the cost impact on ratepayers - in dollars per month and dollars per household - at its scheduled workshop tomorrow on implementation of the Commission's August 1 order to move ahead with the plan.

"The mention of a potential $2/month residential bill impact from the Tier 3 purchase of Zero Emission Credits in the Order was not accompanied by any details or citation to where such an estimate was derived and fails to provide sufficient cost and bill impact information for each customer class, for each utility, or for the entire 12-year commitment to support these power plants," says the letter to the PSC from AARP New York State Director Beth Finkel and PULP Executive Director Richard Berkley. "Indeed, several parties have estimated the cost of up to $8 billion to comply with this mandate. We believe that it would be in the public interest if the PSC staff could clarify this calculation at the workshop."

"New York utility consumers shouldn't be forced to accept an unexplained assurance that this plan will only increase their bills by $2 a month," said Beth Finkel. "New Yorkers already pay among the highest residential electric bills in the nation, and many are facing double-digit proposed rate increases in separate cases. They deserve a full explanation of how this initiative will affect their bottom line."

"While PULP applauds the PSC's and Governor's commitment to reducing greenhouse emissions and mitigating the effects of climate change, the PSC must act as transparently as possible when multi-billion dollar programs are created," said Richard Berkley. "Like AARP, PULP believes there should have been more public discussion and analysis of the cost of this portion of the Clean Energy Standard programs before the PSC's August 1 Order - and of the total bill impacts of all the PSC's major new programs and rate case decisions taken together, especially on New York's most vulnerable consumers."

The groups' letter cites a host of other initiatives that would also drive up the cost of power for New York utility consumers, which are already among the nation's highest, including:

An already-approved $1.5 billion program to install "smart meters" for Consolidated Edison customers in New York City and Westchester County.
A proposed 26.7% natural gas delivery rate increase in Brooklyn, Queens and Staten Island by National Grid-NY.
A proposed 15.5% natural gas delivery rate increase on Long Island by National Grid-LI - including a "ratebasing" of more than $700 million in superfund cleanup costs by National Grid-NY.
In their letter, the groups also urged the PSC to address specific ratepayer cost impacts of these other filed and approved requests this year.

"Rising utility bills disproportionately hurt older ratepayers on fixed and low incomes who must cut back on food and medications," Finkel added. "The PSC had determined that it could not consider adoption of this proposal without first understanding its potential cost implications; but now that the horse is out of the barn, state regulators owe it consumers to fully explain how much their monthly bills will be expected to rise."

Contact: Erik Kriss, ekriss@aarp.org

Follow us on Twitter: @AARPNY and Facebook: AARP New York

AARP is a nonprofit, nonpartisan organization, with a membership of nearly 38 million that helps people turn their goals and dreams into 'Real Possibilities' by changing the way America defines aging. With staffed offices in all 50 states, the District of Columbia, Puerto Rico, and the U.S. Virgin Islands, AARP works to strengthen communities and promote the issues that matter most to families such as healthcare security, financial security and personal fulfillment. AARP also advocates for individuals in the marketplace by selecting products and services of high quality and value to carry the AARP name. As a trusted source for news and information, AARP produces the world's largest circulation magazine, AARP The Magazine and AARP Bulletin. AARP does not endorse candidates for public office or make contributions to political campaigns or candidates. To learn more, visit www.aarp.org or follow @AARP and our CEO @JoAnn_Jenkins on Twitter.